Discover what type of book you should publish. Take our 1-minute quiz to find out!
Have you been thinking about writing a book - but business priorities always take over? You don't have the time, or maybe you don't feel like you have the skills or connections necessary to do your book right. Yet, you still have something to say.
You're in the right place: Leaders Press offers you an all-in-one solution to outsource your book easily and economically.
I'm Alinka Rutkowska and I've created a proven process, featured in Entrepreneur and Forbes, in which all you need to do is spend 10-15 hours on the phone with our interviewers and we will create a best-selling book from your experience in your unique voice!
Leaders Press is a USA Today and Wall Street Journal best-selling press and we've turned more than 90 authors into USA Today best-selling authors.
If you want a custom book creation experience, a team working on your book with as much enthusiasm as you have and a guaranteed launch to bestseller and access to bookstores through our distribution agreement with Simon & Schuster, you want Leaders Press.
In order to maintain our 100% bestseller rate we only sign on entrepreneurs whose projects we believe will succeed.
If you want to be one of them, schedule your strategy call today.
What We Offer
We help you write your book and then launch it to best-seller status and we make every project we decide to work on a passion project.

It all begins with a strategy call where we discuss your goals and create your outline - then you watch your book created live as we interview you and ghostwrite your best-seller. When your book matches your vision, we have it professionally edited and launched.

Don't let your lack of time as a successful business leader prevent you from making your book a reality. Whether you're looking for a legacy piece to highlight your accomplishments or a calling card to generate leads for your business, we can help you.
Our Best-Selling Authors
I wanted to let you know how pleased I am with the "Designed to Win" – the stunning book cover, the contents, the unbeatable marketing and more importantly, the embedded effort. It's a wonderful learning process and experience working with you all. My most sincere gratitude to each of you from the bottom of my heart.
I am going to write a book and it's going to be a best seller!" Yeah that's what I said for the past 10 years too, but it never happened. I had all the notes, ideas, even wrote some pretty good passages but I learned that wanting to write a book and actually holding it in my hands were two very different things. I needed a publisher, but not only that, I needed an accountability partner.
Once I signed on, I got it all with Alinka and her expert team at Leaders Press. Everything got organized, all of sudden my table of contents was ready, chapters came together quickly, the manuscript started to flow and the book that had been in my head for so long was taking shape in a cogent, entertaining way.
The team kept me encouraged, focused and accountable along each step of a proven process that delivers results.
Going from thinking about the book to holding my own #1 Best Seller in my hands was an amazing adventure.
I just wish I knew about Leaders Press 10 years ago! Highly recommended!
The Leaders Press team is exactly that: a talented and professional team that surrounded this simple sales guy and helped him take a wild idea from inception to a best-selling publication!
Most, if not all entrepreneurs, will require a leadgen book to explain their ideas to the world; the challenge is that most of us are busy with our careers, and may not have the time or skill to launch a book. Leaders Press was able to take me from relative obscurity to a universe where I now have an international voice to reach investors. With the Leaders Press process, anyone can share their message with a global audience. That's even more amazing and wonderful than hydrogen power!
My experience with Leaders Press has been perfect. They offered me a "fast and easy" way to get my book published. I wrote it for people wanting to discover how to become financially independent. And, this is my story, about how I did it and retired at age 35.
Shortly after the book was launched, I was excited that it had reached best-seller status. Everything was delivered exactly as promised.
I have no doubt Leaders Press continues to deliver exactly what they promise.
Alinka has a great program she has put together. Working with the interviewer and writer was amazing. The way they got my thoughts out of my head and onto paper was so easy and productive.
Alinka and her team were an absolute pleasure to work with and they are first class professionals. They fully understand their industry and, by following their process, your content will be presented in a way that becomes a #1 Best Seller!

Po Chung
co-founder of DHL International

Tom Fedro
co-founder of Paragon Software Group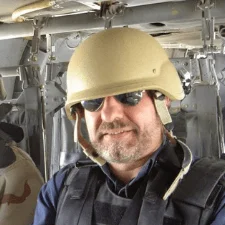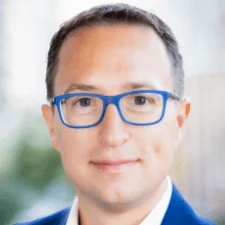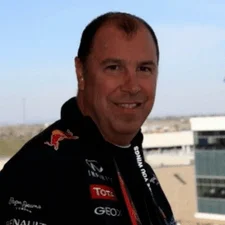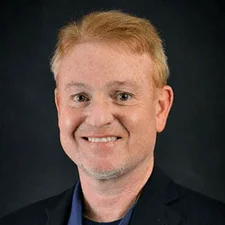 We Choose Each Other
We only work with selected authors whose book ideas we feel passionate about and who we know will succeed. If you want to outsource the creation of a spectacular book, become a USA Today best-selling author and get your book into book stores, we're the only choice.
We've turned more than 90 authors into USA Today best-selling authors.
Now it's your turn:
Once you arrange a strategy session with one of our book advisors, our proven process focusing on speed, status, sales, and success kicks in.
We set up a schedule of interviews with you, usually at the rate of one per week to accommodate your busy schedule. After each interview, your words are transcribed and our ghostwriter incorporates them into your manuscript so you can watch your book evolve in real time.
You have the ultimate control over your book. Our interviewers, writers, and editors are all focused on making your vision a reality. Once you approve the text, we hand it off to our launch team - guaranteeing that you achieve best-seller status from the start.
Alinka's ability to help authors come up with comprehensive marketing game plans for their work is unmatched in this industry.
Alinka is ubertalented. It's easy to see why hundreds of authors have trusted Alinka to help them with their book marketing.
As an author and editor of 30 books, I was delighted to work with Alinka on how to develop my self-publishing business further. She is the Best!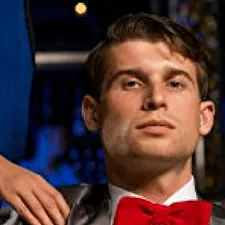 Buck Flogging
CEO, Buck Books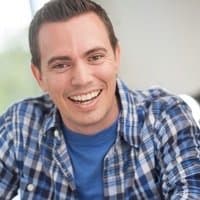 Dave Chesson
CEO, Kindlepreneur

Beran Parry
Nutritionist & Wellbeing Expert
Want to read about it?
If you'd like to discover the 17 steps we use to create a best-selling business book, we have the best resource to help you achieve that.
In Outsource Your Book, Alinka shares all the secrets she's collected on her way to becoming a USA Today and Wall Street Journal bestselling author with a press that guarantees every one of our books best-seller status on Amazon.
Discover the 17 steps that can take you from a book idea to a six-figure funnel including:
and much more.

Warning: reading this book and following the advice within can result in having your name on a bestselling book and on top of the charts!
ELite
Everything in Premium Pro Package plus all of these additional services

Perfect if you want PR and Marketing
$ 250k
Payment Plans Available
Premium PRO
Your book ghostwritten and launched as a
USA Today best-seller
Perfect for your business book idea or memoir
$ 100k
Payment Plans Available
premium
Your book ghostwritten and launched as an Amazon best-seller

Perfect if you have a business book idea
$ 35k
Payment Plans Available
WRITER PACKAGES
---
writer PRO
Your manuscript turned into an USA Today best-seller

Perfect for your business book idea or memoir


Writer premium
Your manuscript turned into an Amazon best-selling book
Perfect for your business book idea
writer LITE
Your manuscript launched as a
#1 New Release
Perfect if you have a business book idea
ANTHOLOGY SERIES & SHORT BOOK
---
LEADERS PRESS ANTHOLOGY (upon approval)


You become a USA Today best-selling author by co-authoring an anthology

Perfect to boost your authority
short book
Your short book ghostwritten and launched as a
#1 New Release

Perfect if for lead generation
Frequently Asked Questions
---
What type of publisher is Leaders Press?
When will I start receiving royalties?
What type of return on investment can I expect?
Are there any reasons why I shouldn't work with you?
How many books a year do you publish?

How can I learn more about working with you?