So, you've written a book, huh? Congratulations! Now that's out of the way, you might be wondering how to market your book to further reach your target audience. There are a lot of ways, but here's one advice that we guarantee can help you achieve maximum reach: publishing your work as an audiobook. For that, you'll need to look into audiobook publishers, production companies, and streaming services.
Think about it. Your audience can listen to your book while doing other stuff. They have the option to download or stream, and they can listen to it on any digital device like tablets, smartphones, and computers. Convenience is the name of the game — especially in the digital age. Having your work available in this format can give you an edge over the competition.
According to Writers Digest, audiobooks are likely to reach a $19 billion profit by the year 2027. The growth of its popularity is increasing per year. This is a great opportunity for any author to get into. However, tapping the enormous market could be overwhelming. If you want to have a shot at breaking into the market, you need to have the best audiobook production companies or publishers.
What are Audiobook Publishers, and how are they different from Audiobook Production Companies?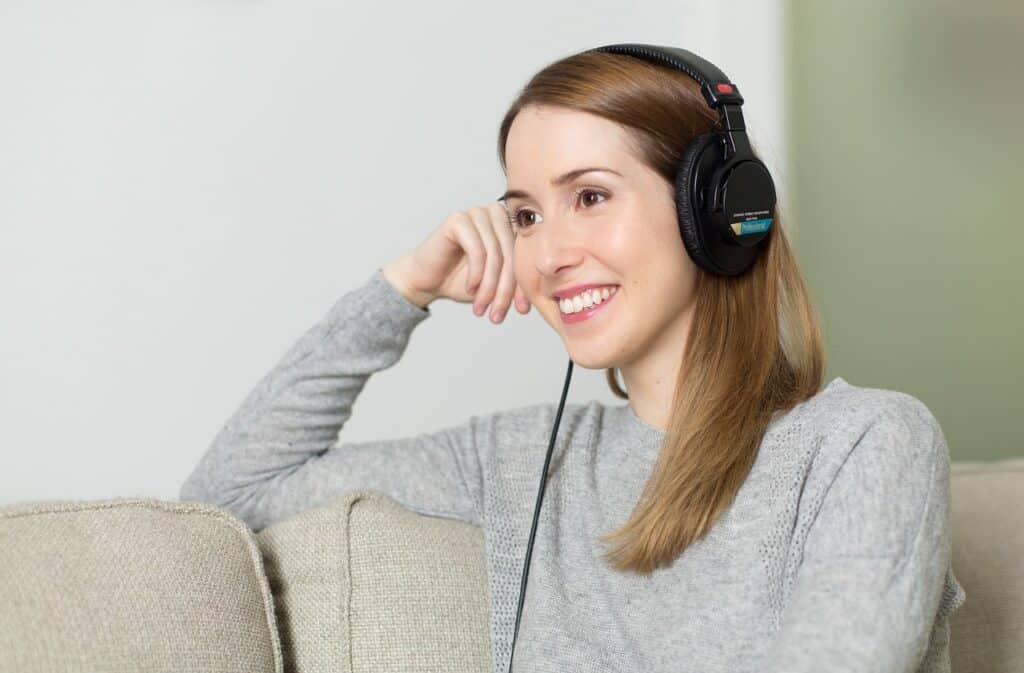 First, it is essential to understand the differences between what Audiobook production companies and Audiobook publishers offer. There are a few similarities between the two and they are both involved in creation and distribution, but they have different functions.
Audiobook production companies focus more on the actual production of audiobooks. This involves the hiring of the best narrators, sound engineers, audio editors, etc. It is also involved in recording and editing.
Audiobook publishers concentrate more on marketing and distribution. They promote audiobooks through advertising and effective marketing campaigns. They have partners like retailers and libraries so their listeners can purchase or access them.
You'll need to choose between these types of companies to suit your needs if you're looking to create an audiobook. If you want to focus more on the production of your audiobook, such as recording and editing, you may opt for audiobook production companies. If you're looking for marketing and distribution of your audiobook, then you may decide to go to the audiobook publishing house.
List of top audiobook production companies
There are numerous audiobook production companies to choose from, so we've taken a moment to shortlist the most reliable and popular ones. Here are the top 8 audiobook production companies for you to consider:
1. Naxos Audiobooks
A leading producer of audiobooks. They are popular thanks to their high-quality production of audiobooks.
Here are some reasons why they are a well-known audiobook production company:
Quality productions: Naxos hires talented actors and narrators. Not only that, they make sure that the sound is excellent by using state-of-the-art equipment, and they ensure that they use a variety of production techniques. 
Variety of formats: The company is committed to providing a variety of audio formats. This includes streaming, digital download such as MP3s – and even the old CDs for users who like their listening experience retro.
Affordable prices: The company offers a range of affordable pricing options, depending on your needs. With this, authors can have their audiobooks produced without spending a fortune.
2. New Village Press
A non-profit press that produces audiobooks concerning social justice, community building, and environmental sustainability. The company has gained credibility for focusing on promoting societal issues. Indeed, most of their book topics are about the design of community organizing, environmental activism, and urban planning.
The company was founded in 2005 by activists and artists who used their talents to promote positivity. The mission of the audiobook publication company is to publish books that will aid in building societal transformation. The firm offers a unique service to the authors and listeners.
3. Harper Collins
Harper Collins is one of the leading book publishers in the world. They cater to different genres such as fiction, non-fiction, children's books, and audiobooks. The company originally started in print media but is now also known for their production of audiobooks.
The company is committed to diversity in their audiobooks publication. Aside from accommodating the publication of children's books, they included books written by and for people of color, LGBTQ+, and people with disabilities. In addition, the company hired calibrated and talented actors and actresses for the audiobook production. In line with this, the recorded narration adds an extra level of excitement to the listening experience of the listener.
The company stands out as one of the best audiobook publication firms. It provides high-quality audiobooks and has received accolades from well-known bodies such as Grammy Awards and Audie Awards.
4. Audible
Audible is a subsidiary of Amazon, one of the most prominent companies in the world. It specializes in audiobook production and distribution. Don Katz, the founder of the company, realized that there was a big opportunity to branch out into producing audio content. He founded the company in 1995 and began working with engineers, designers, and producers to jumpstart his vision.
Audible is not only focused on audiobooks publication, but it also facilitates radio shows and podcasts. They have built a good reputation for their high-quality content, and they have notable partnerships with publishers and authors with whom they produce audio versions of beloved books. 
5. Harlequin
Harlequin is the worldwide leader in the industry, known for producing books in the romance fiction genre. Although the company is well known for its strong presence in the romance novel publication scene, it has also expanded into other genres such as publishing non-fiction and young adult fiction. They have partnerships with other outstanding publishers such as Avon and Berkley.
Harlequin is well-known for high-quality products, and they have received multiple Audie Awards. The company is also known for its digital audiobook production. Their books can also be found in other popular digital retailers such as Google Play, Apple Books, and Audible. They also have their own app, called Harlequin Audio+, which makes it convenient for users to access their catalog.
All companies on this list are top-notch, but they offer distinct strengths and features that you can choose from. It's up to you to choose which one best fits your needs.
Aside from audiobook production companies, authors and customers also love the advantages that publishers are providing. It's vital to know all these best publishers. Like the audiobook production companies mentioned above, each of the audiobook publishers listed has special qualities that people can benefit from taking its services.
List of top audiobook publishers
Here is the list of the best audiobook publishers:
1. Blackstone Publishing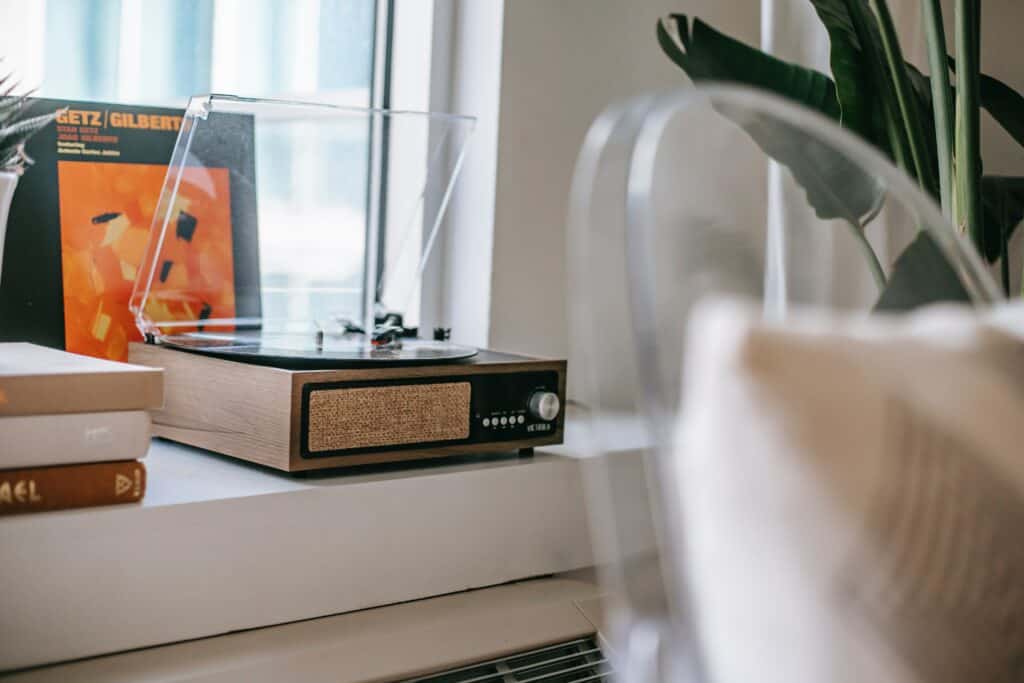 The company was founded in 1993 and is considered to be one of the biggest independent publishers in the world. The company caters to almost all genres of books such as fiction, nonfiction, children's books, biographies, classic literature, and even cookbooks.
People can choose from the usual formats — CD, mp3, or digital download — with the added retro option of getting your audiobook in vinyl record format. They've also developed their own audiobook player app which people can install on their mobile device. They also received multiple awards like the Audie Awards and AudioFile Earphones Awards.
2. Brilliance Publishing
Brilliance was established in 2008. Aside from a wide range of genres like fiction, nonfiction, children's books, and business books on their catalog, they also publish audiobooks in different languages like English, Spanish, German, and Italian.
The firm works closely with authors and narrators to produce high-quality audiobooks. They also hire talented marketing professionals, who are responsible for promoting the audiobooks to the customers. They are partnered with platforms like Amazon, Audible, and iTunes for customers to easily purchase their audiobooks. They've also won awards like "Publisher of the Year" and have been nominated for Grammy Awards numerous times.
3. Deyan Audio
Deyan Audio is an expert in publishing quality audiobooks in a wide array of genres like fiction, nonfiction, and children's literature. The company works hand in hand with producers, engineers, and voice actors to make exceptional audiobooks. They are also known for their commitment to great work in meeting the client's needs by providing effective service from casting, preparing scripts, and ensuring quality control for their finished product.
The company also hires talented voice-over actors and actresses. They've worked with popular authors like Neil Gaiman and Octavia Spencer and have won an Audie Award for Best Science Fiction Audiobook.
4. Leaders Press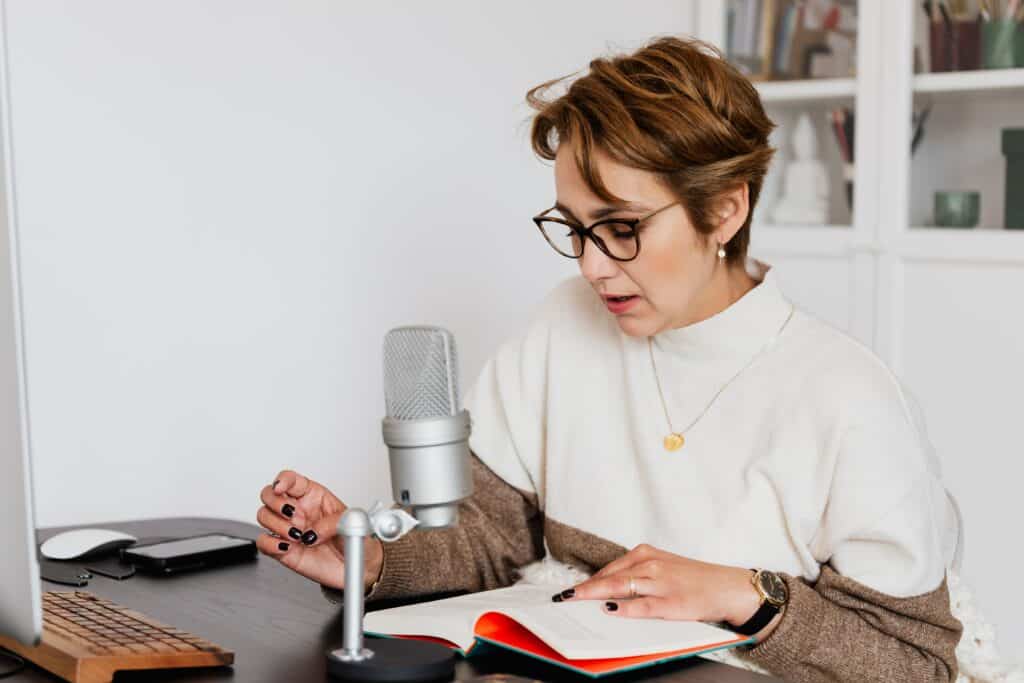 Leaders Press (yours truly) is an independent publishing company. We offer special services such as the option to personally record your own audiobook. Aside from recording services, we offer post-production to ensure that the audiobooks undergo strict quality checks from the best editors and audio engineers using state-of-the-art equipment. We also offer distribution through different platforms like Amazon, Audible, Apple Books, Apple Music, and Spotify. 
5. Macmillan Audio
This is a subsidiary of Macmillan Publishers, a worldwide publishing company established in the United Kingdom in 1987. They are known as one of the leading audiobook publishers in the world. The firm has won numerous awards such as Grammy Award for Best Spoken Word Album, Audie Award, and Earphones Award. The audiobooks are published using state-of-the-art technology and done by expert and experienced professionals for a better immersive listening experience.
6. Penguin Random House Audio
The firm publishes 1,500 titles each year, covering a wide range of categories and genres. They publish fiction, non-fiction, adult, children, commercial bestsellers, and literary classics. They've expanded their business by providing different formats of the books such as physical print, ebooks, and audiobooks. They are partnered with popular retailers and suppliers. In addition, the company offers several collections and series. They've worked with popular figures like Dan Stevens and Tom Hiddleston, who narrated audiobooks under their classic novel category. And they are the ones responsible for publishing the audiobook version of the Harry Potter series.
7. Simon and Schuster Audio
Simon and Schuster is a subsidiary of Paramount Global. Its parent publishing company was founded in 1924. It is one of the largest producers of audiobooks. They team up with experienced editors and publishers, and they work with professional actors, actresses, narrators, voice artists, and authors. They also cover different genres such as classic literature, contemporary bestsellers, and nonfiction titles like personal development, science, and history. Like many other publishers, the company has experienced challenges with the increasing popularity of podcasts and streaming services like Netflix. However, the company is committed to producing the best quality audiobook services which are engaging to its consumers.
8. Hachette Audio
is one of the leading audiobook publishers in the world. It is owned by the Hachette Livre – one of the largest publishing companies in France. It is now under the Hachette Book Group which is also the leading US publisher. They're aiming to be the number 1 destination for authors, customers, agents, client publishers, and employees. They are committed to diversity and have published 2100+ adult books, 500 books for young readers, and 750 audiobook titles. In 2022 the company managed to rank 200 of its books on the New York Times bestseller list. Twenty-eight of their books peaked at number #1.
9. Dreamscape Media
This company is notable for multiple Audie Award nominations and at least 50 AudioFile Earphone Awards. They offer exceptional quality and accessible entertainment for their consumers. They also focus on providing digital distribution and different formats like ebooks, films, documentaries, television shows, and audiobooks. Aside from that, they offer services like audio and video licensing, production and distribution, multi-format opportunities for unique content (audiobook, video, and ebook), broad digital and physical format like CD, MP3, and DVD distribution, transparent deal structures, international sales in more than 32 countries, strategic marketing campaigns, and notable library relations and distribution.

10. Mosaic Audio
Mosaic is a digital audio processing and production company and an industry expert in developing and providing exceptional quality software and hardware solutions. It was established in 2009. They have experienced directors who guide the authors and seasoned narrators to give excellent performances, along with offering VIP sessions where they provide the best destination for the author and celebrity projects through their well-appointed VIP studios. They have state-of-the-art facilities which provide an ideal environment for their professional recording narrators, and they also provide clean editing files for recording sessions.
11. Novel Audio
This audio software company is known for its wide distribution network. The company has received awards such as The Society of Voice and Art, National Book Awards, Audie Awards, and AudioFile Magazine Earphones Award. They offer genres like adult fiction and non-fiction and work with big and small publishers, including self-published authors. The company is known for exploration in capturing and manipulating sound which involves the usage of superb performing amplifiers, new microphones, and equipment for a more engaging audio experience for listeners. They are in partnerships with 30 different platforms, retailers, and distributors like Audible, Amazon, iTunes, Playster, etc.
12. Oasis Audio
The company was founded in 1999. Aside from publishing, they also work on distribution, marketing, and promotion. They offer both fiction and nonfiction genres like romance, mystery, science fiction, and self-help. They've acquired a large audience and they work closely with their authors and customers to ensure user satisfaction. Because of that they're on track to being the one of leading audiobook publishers. Their catalog offers different digital formats like MP3, AAC, and WMA.
13. Podium Publishing
Podium is one of the best leading digital publishers. The company was founded in 2012 and has releases under the science fiction, fantasy, and romance genres. They maintain a good standing in the industry, working with 1000 authors and 675 narrators, and they have over 3500 titles in their library. They received the Audie Award for Best Science Fiction Audiobook with the audiobook release of Andy Weir's The Martian, as well as 16 Audie Awards and 21 Voice Arts Awards. They're partnered with award-winning narrators for the perfect audio listening experience for the customers.
14. Recorded Books
The company gained popularity due to the numerous awards that they've received, like 66 New York Times bestsellers in 2022, 7 Pulitzer Prize winners and finalists in 2022, 1 Grammy Awards 2023 nominee, 75+ Newbery Medal winner/Honor Books, 25+ National Book Award winners, 40+ Booker Prize winners/Shortlisted titles,20+ Hugo Award winners, 10+ Michael L. Printz Award winners/Honor Books and 1 Academy Award winner. They offer audiobooks in different genres like mystery, romance, science fiction, and history, with almost 60,000 titles on offer. They publish and distribute more than 8000 new titles every year.
15. W.F Howes Ltd.
W. F. Howes is one of the leading audiobook publishers in the U.K. The company was founded in 1984. Their goal is to expand to a wider range of genres and up-to-date titles for broader choices for their audience, and display the creativity and high-quality artistry of their products. The company supports literacy through the publication of audiobooks for different ages and publishing learning support materials.
16. Upfront Books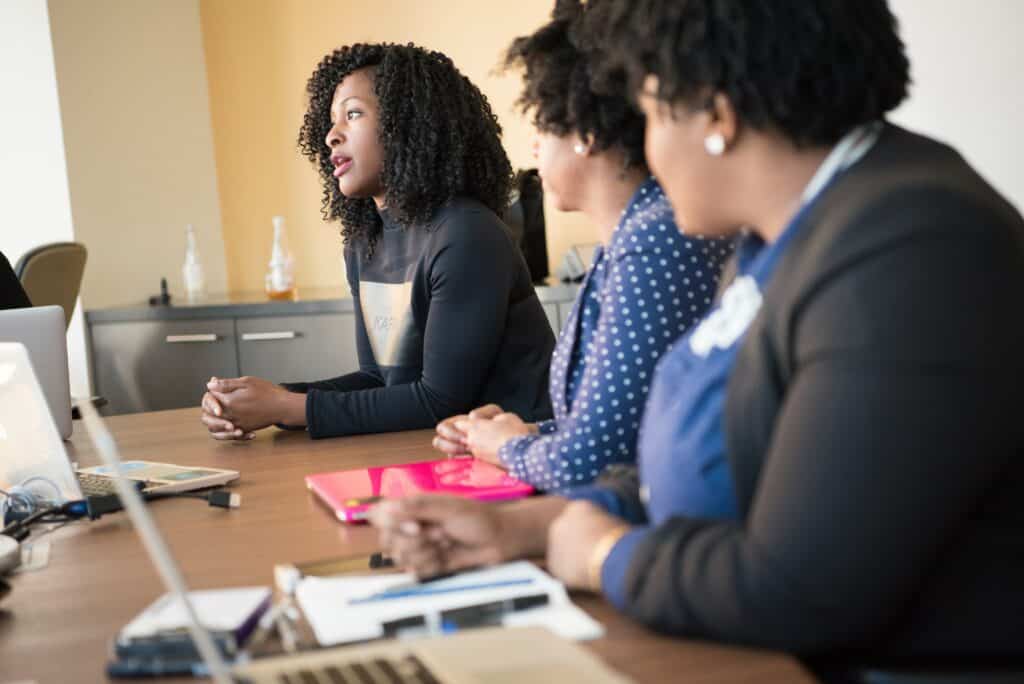 This company is based in New York and is one of the best audio publishers out there. They have been in the industry for 20 years and they've published textbooks and educational materials and are excellent in identifying, funding, producing, and distributing award-winning audiobooks. They are also known to convert technical books to audio formats. The company also understands the importance of affordability, especially in publishing educational resources. They offer audiobooks on different genres like history, philosophy, sociology, religion, technology, business, and self-help.
17. John Marshall Media
This company has won multiple Grammy Awards for their audio production. They cover audiobooks, educational content and podcast production. Their studio is equipped to run remotely with sound engineers connected remotely and only the voice actors are present in the booth. They have a total of 25 years of audio production experience, producing 10,000 titles, and are working with 60 audio professionals and 200 talented narrators.
18. OverDrive Audio
Based in California, the company was founded in 2006. They are led by dependable audio engineers and sound design experts. Currently, they have 108 libraries and have produced 4000 samples. They offer 24/7 support to clients and what makes them an exceptional sound production company is that they have great focus on research and development. They continue to develop and innovate audio technologies, making sure that their authors enjoy superb audio features and functionalities. One of their most popular functionalities is their powerful amplifiers which provide clarity and accuracy.
19. Gardners
The company was founded in 1986 in Wisconsin. They are a leading distributor of ebooks and audiobooks. They have numerous retailers, libraries, and customers who specialize in education and academics. These ebooks are available in the following formats: EPUB, EPUB3, EPUB fixed layout, and EPUB enhanced content. Aside from ebook formats, you can also download your chosen book in PDF standard, PDF enhanced content, and you can also download it as MP3 audiobooks. They are also known for their crystal clear and natural sounds and also produce accurate and complex musical passages.
20. PublishDrive
PublishDrive is a self-publishing platform. They specialize in distribution and book promotion and help independent authors with self-publishing their books or audiobooks. They distribute books, ebooks, and audiobooks to different retailers like Amazon, Kobo, Apple Books, and Barnes & Noble. As of the time of writing they have published 100,000 books, have 30 million global readers, and distribute to 39,000 stores for print books. They also have 240,000 digital libraries. You can promote your audiobooks through them and enjoy unlimited access to a suite of marketing tools and perks. You can also track your sales with their real-time sales, rating, and ranking system.
21. FindVoices
FindVoices is another self-publishing company. They assist both fresh and renowned authors in reaching the worldwide audiobook market as fast as possible. They have talented in-house narrators that are experienced with portraying varying styles and accents to match the requirements of the book. Listeners have the option of choosing from a variety of voice samples and preferred narrators. They use the best audio production tools and resources to ensure author and listener satisfaction, and are partnered with audiobook retailers and library distributors like Google Play, Apple Books, and Audible. They have 35 stores and their published works have reached more than 170 countries.
The companies on the list offer different services that cater to a wide range of audiences and preferences. It's a good idea to check out their strengths and specializations to match your needs and maximize your exposure to your target potential market.
Best audiobook streaming companies
Here are the four best audiobook companies:
1. Audiobooks.com
This company is one of the leading audiobook subscription services. The company launched its services in 2012. They offer a huge library of audiobooks to their listeners — almost 200,000 books in a variety of genres like fiction, non-fiction, romance, mystery, and many more. They use state-of-the-art technology to give crystal clear and crisp sound to their audio, with options like they have playback speed that listeners can adjust according to their preferences.
2. Scribd
While this platform is known to provide ebooks and magazines to their readers, they also offer audiobooks and various digital content to their over one million users. One of the unique features that Scribd provides is its focus on independent publishers and self-published authors. They have reliable tools and services to assist their authors in promoting and distributing their work, like promotional tools with social media integrations, along with constant updates with new titles so that users always have something new. They also provide affordable subscription services to their customers.
3. Google Play
I'm pretty sure all of us have heard of Google at this point, so it's no surprise that they're here on this list. Google Play Audiobook provides services like subscriptions for access to their vast library of audiobooks. Users can download and listen to their audiobooks offline. They offer both new releases of audiobooks and classics.
4. Spotify
Spotify audiobooks is a new service provided by the renowned music streaming platform. They have a user-friendly interface feature that their customers can enjoy, and they can easily switch from listening to music to podcasts and audiobooks. The most notable part of their service is its accessibility and user-friendly features that everybody can enjoy. The company offers audiobooks in multiple languages. Listeners can switch and listen in their preferred language. In addition, they have a mobile application that allows users to download and listen to the audiobooks offline. However, the service is still new, and there are limited titles on offer, but they are continuously working on expanding their selection. 
Conclusion
There you have it! An extensive list of audiobook production companies, publishers, and streaming services to choose from. Just the sheer number of companies in the audiobook industry should give you an idea of the potential market for this media. It's almost guaranteed that your needs will be met, with so many options to publish and features to choose from. Audiobooks are perfect to listen to while traveling, working, doing household chores, and working out due to their accessibility and convenience. It's no wonder a lot of authors are taking advantage and publishing their work in audio form, and it'd be a crime to pass up this kind of opportunity.