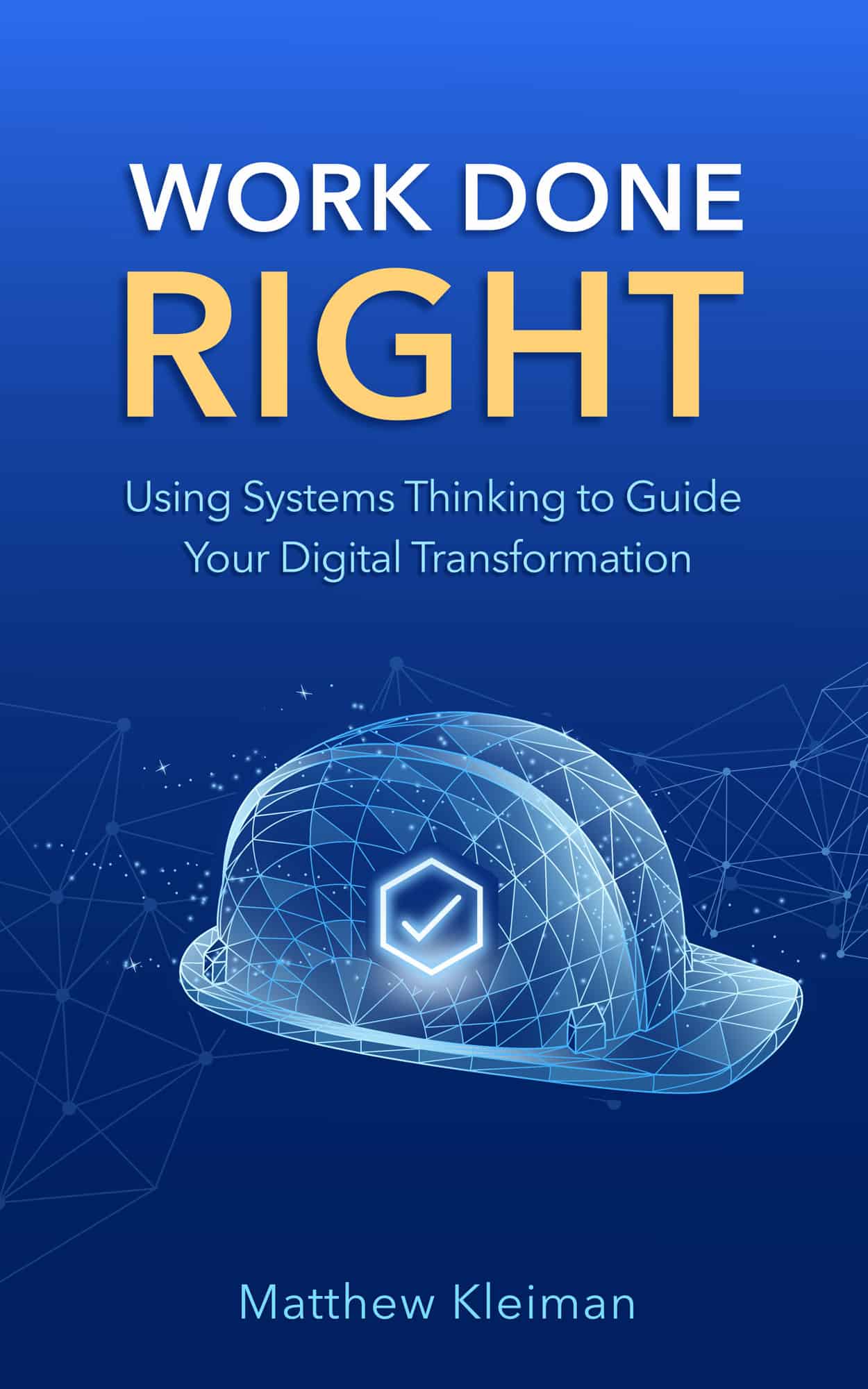 Work Done Right
Author
Using Systems Thinking to Guide Your Digital Transformation
Poor work quality is threatening infrastructure progress around the world. Are you ready to lead change?
Industrial facilities are struggling with work quality, productivity, and efficiency in the mission-critical fields of maintenance and construction. Labor shortages and changing demographics mean these problems will only become more difficult to solve over time, and technology is changing so quickly that it's hard to know where to start.
In this book, I'll show you how to use systems thinking to find the root cause of your quality challenges and identify and implement the right solutions to solve them. This approach, which was first developed for aircraft design and other mission-critical applications, has been used to solve some of the most complex problems in the world. It can work for you, too.
I'll walk you through this approach step-by-step, providing you with real-world examples along the way of measurable impact on industrial maintenance and construction projects around the world.
By the end of this book, you'll have the skills and knowledge you need to ensure that work is done right at your facility the first time, every time.
Here's what you'll learn in this book:
How to analyze the challenges you face at your facility

A step-by-step process for implementing a systems thinking approach

Real-world examples of how systems thinking has been used to improve industrial facilities

How to apply this approach to your own facility or project

How to measure the results of your efforts to create lasting change
This book is for you if:
You're an industrial facility or construction project owner or manager

You're responsible for quality, productivity, or efficiency at your jobsite

You're looking for a systematic approach to problem solving
The principles in this book have been used to eliminate more than 90% of rework while reducing quality control time by as much as 60% at industrial facilities around the world.
Start your quality transformation today.