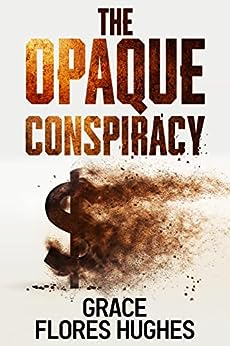 The Opaque Conspiracy
Author
Finding a Way Through Destruction and Despair
Book Description
In this gripping story of modern-day corruption, the unscrupulous purchasers of a business, aided and abetted by the company's bank, conspire to cheat a hard-working couple out of their fair share of the company's value. When an unsuspected short-term setback leaves the company temporarily unable to meet its obligations, the bank seizes on the opportunity to demand the sale of the company's assets. The bank, which has financed C.E. Levine's company, misuses its power by colluding with a group of shady business executives who engineer a rigged sale process to gain possession of the entire company not only its assets.
C.E. Levine is a distinguished, decorated military veteran and general officer turned company CEO whose trust in his fellow human beings leaves him vulnerable to corrupt business practices. Prior to the events described in the book, he and his wife Bonita, who narrates the story, had built a good life for themselves through many years of diligent effort. While she is suspicious of the executives working with the bank to buy the company, C.E. believes that the company's new owners will stand by their pledges to him.   
The betrayal at the heart of the book reveals the lengths to which a cabal of corrupt opportunists will go to profit from someone else's success. The Opaque Conspiracy uncovers the seamy underside of the modern business world, providing a sobering reminder of the risks that accompany any attempt to work with those who place greed above all else. 
Available On