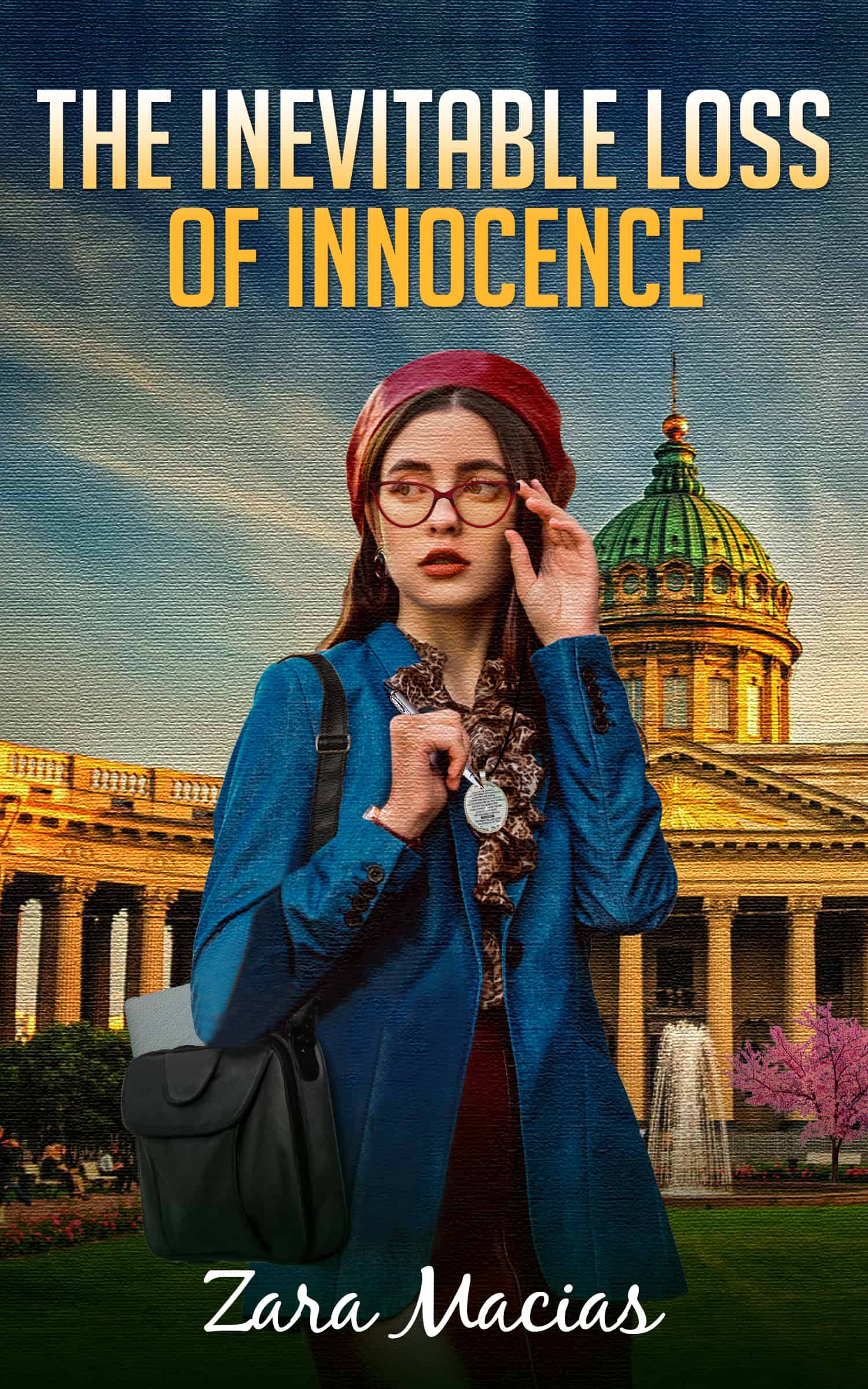 The Inevitable Loss of Innocence
Author
In The Inevitable Loss of Innocence, author Zara Macias writes of the joy and pain of growing up as reflected through one specific rite of passage—the college experience. Her story of a Mexican "Kentucky girl" pursuing higher education in Washington DC in the hallowed halls of "White University" is a beautifully written testament to the power of youth to seek out authentic experiences, even through the disillusionment that may come with it.
The narrator of this short novel feels doubly out of place at White University, as a girl from Kentucky and a Latina among the many wealthy and sometimes snobbish students. Nevertheless, she does her best to fit in, even if her wealthy roommate's ability to spend lavishly on overpriced cocktails far outstrips her own.
She quickly finds herself the subject of male attention but yearns for the type of meaningful connection that the young men she meets aren't necessarily inclined, or able, to reciprocate. The author's evocative, poetic prose sheds new light on the age-old dance that is the human courtship ritual. Modern dating patterns differ from the past in terminology, with the idea of "going exclusive" the modern equivalent of what used to be called "going steady." Whether being exclusive will result in the type of connection the narrator is looking for is another question.
The narrator is imbued with the youthful desire to experience new places as well as people, and this drives her to visit New York City, despite her mother's warnings. The visits are as much to see people she knows there as to revel in the splendor of the city. The Inevitable Loss of Innocence skillfully highlights the importance of human relationships, wherever they may be found. It also emphasizes the challenges associated with the drive to meet new people and experiences. As the narrator walks the line between friendly and romantic interactions with some of the young men of her acquaintance, the often fraught and at-times dangerous nature of this dichotomy becomes apparent.   
Written from the perspective of an outsider to the affluent milieu of an elite university, this novelette is both a paean to the hope and reality of chasing one's youthful dreams and a lyrical ode to the highs and lows of the college experience. The Inevitable Loss of Innocence adeptly immerses the reader in the protagonist's world. The author's distinctive voice and viewpoint radiates authenticity as she tells the story of a small town girl who finds herself in a world of privilege far different from the comfortable surroundings of her Kentucky upbringing.
Available On