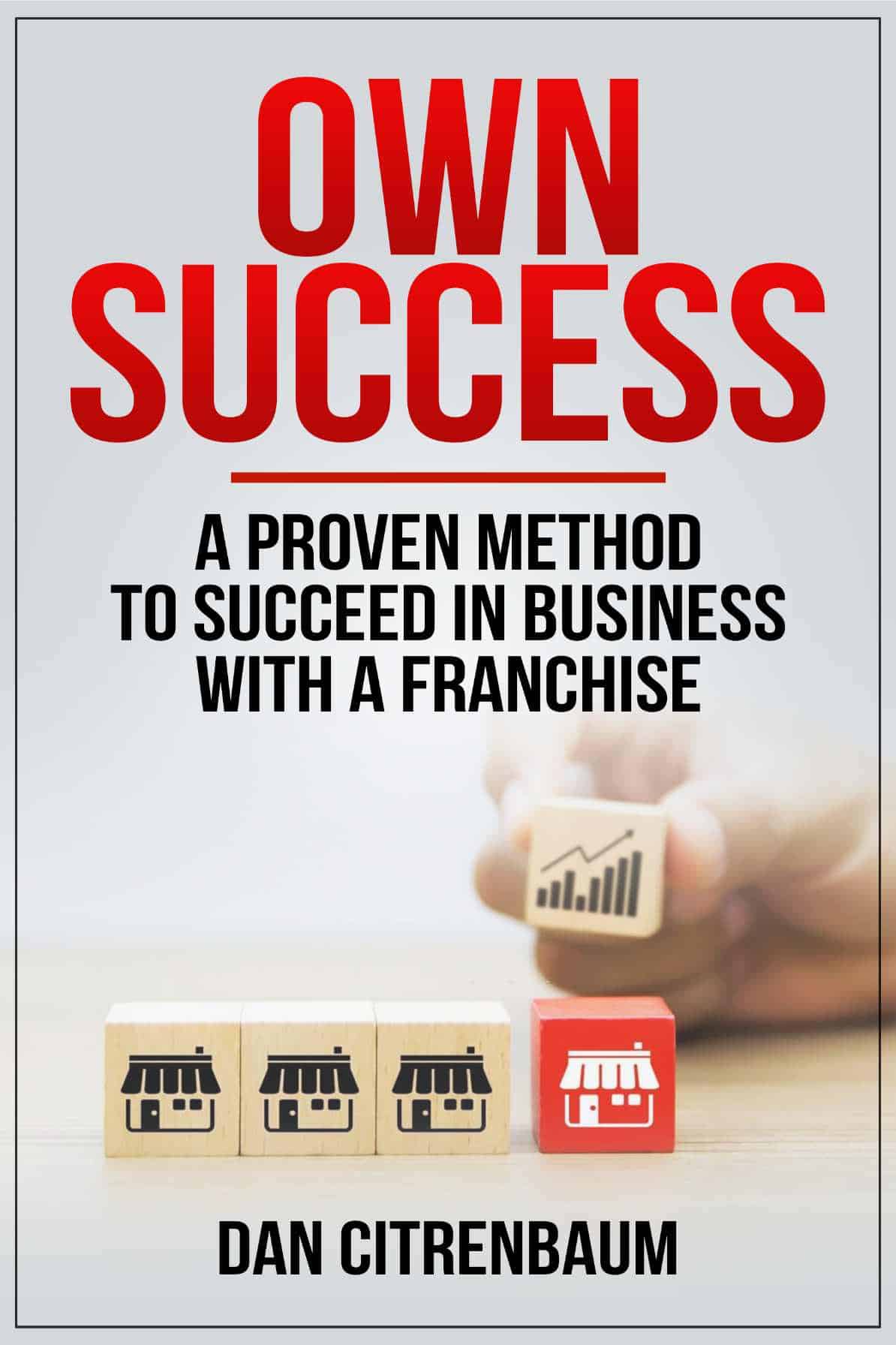 Own Success
Author
A Proven Method to Succeed in Business with a Franchise
DO YOU HAVE WHAT IT TAKES TO BECOME A SUCCESSFUL ENTREPRENEUR? THE ANSWER MAY SURPRISE YOU!
Becoming a successful serial entrepreneur has far less to do with having nerves of steel, and far more to do with learning to evaluate and analyze risk. In fact, what if I told you that in the long run, it is riskier to place your faith in your employer than it is to start the business you've always dreamed of having? Well, you don't have to wonder—it's true!
In his latest publication, bestselling author, franchise expert, and serial entrepreneur Dan Citrenbaum explores the key concepts necessary to actualize the dream of starting your very own business. By conducting a high-level overview assessment of the characteristics, common pitfalls, and requisite tools of success, Dan makes the inexplicable, explicable. If you've ever wondered exactly what it would take start your entrepreneurial journey, you need look no further!
Keep reading to:
Explore the inherent risks of traditional, salaried employment in which you are not the business owner, and why statistics showing this risk are only becoming more relevant with time
Understand the requirements and tools you'll need to have under your belt before purchasing your own franchise or business operation
Evaluate your current employment conditions against your future earnings and financial milestones to create a clearer picture of exactly where you stand today
Understand the minute details of how becoming a franchise owner can be an invaluable stepping-stone of experience for first-time entrepreneurs
Equip yourself with the knowledge and insight to confidently explore franchise and other acquisition opportunities by learning to read disclosure statements, assess profitability, conduct interviews with current owners, and much more
The business you've always dreamed of building has never been closer than right now. Grab your copy of Own Success today and make it a reality!
Available On