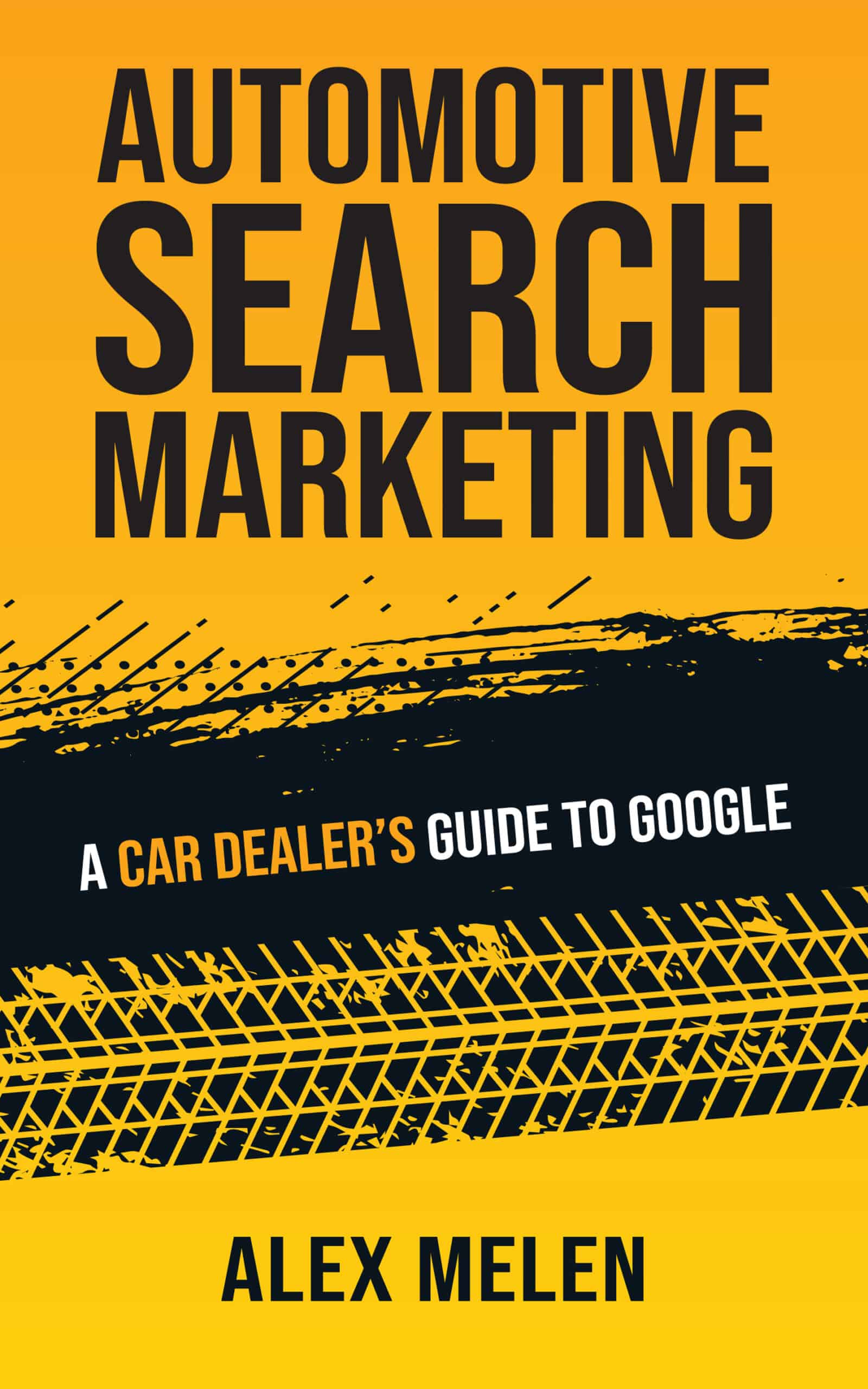 Automotive Search Marketing
Author
A Car Dealer's Guide to Google
A Car Dealer's Guide to Google condenses the expertise of one of the country's leading digital marketers into a book full of action items for improving a dealership's online marketing. Written by Alex Melen, visionary cofounder of leading digital marketing agency SmartSites and long-time automotive enthusiast, the book provides a comprehensive account of how dealerships can boost the business they generate online. 
Melen's leadership has led to SmartSites becoming America's #1 rated digital marketing agency by pursuing a data-driven, customer-centric approach. In this book, he explains how to apply a modern, data savvy marketing strategy that meets the specific needs of car dealers. As a thought leader in the automotive industry, Melen has spoken at NADA, Digital Dealer, and Driving Sales and has been featured in a number of publications for his knowledge of the sector. In A Car Dealer's Guide to Google, He uses his hard-earned expertise to provide a step-by-step description of what car dealers can do to turbocharge their digital marketing efforts.
The book covers each step of the online marketing process in detail, starting with a thorough description of how to effectively generate business organically using SEO (search engine optimization). Melen explains that making the most of your SEO budget requires understanding how the Google algorithm that determines website rankings works. Car dealers who know what factors count the most with the algorithm can strategically allocate their efforts among blogging, on-page website optimization, link building, and other techniques to help raise their webpage ranking far above where it would be without SEO.
Along with SEO, PPC (pay per click) marketing can be a useful method for bringing in business right away. Unlike SEO, it is designed to deliver an immediate boost to a car dealer's business, but at a cost. Melen explains how car dealers can maximize their ROI per PPC spend by learning the ins and outs of value-based bidding. Understanding how this type of bidding works enables dealers to bid on the most cost-effective keywords for their PPC campaigns.
Beyond SEO and PPC campaigns, vehicle listing ads are an important aspect of online marketing for car dealers. Melen explains how dealerships can structure their ad listings for maximum impact. Also covered are how to utilize responsive search ads and core extensions. Melen also explains what car dealers should look for in a marketing agency and how to choose one that best fits a dealership's business model.
Overall, A Car Dealer's Guide to Google offers a comprehensive account of what it takes for car dealers to take their digital marketing efforts to the next level.  
Available On