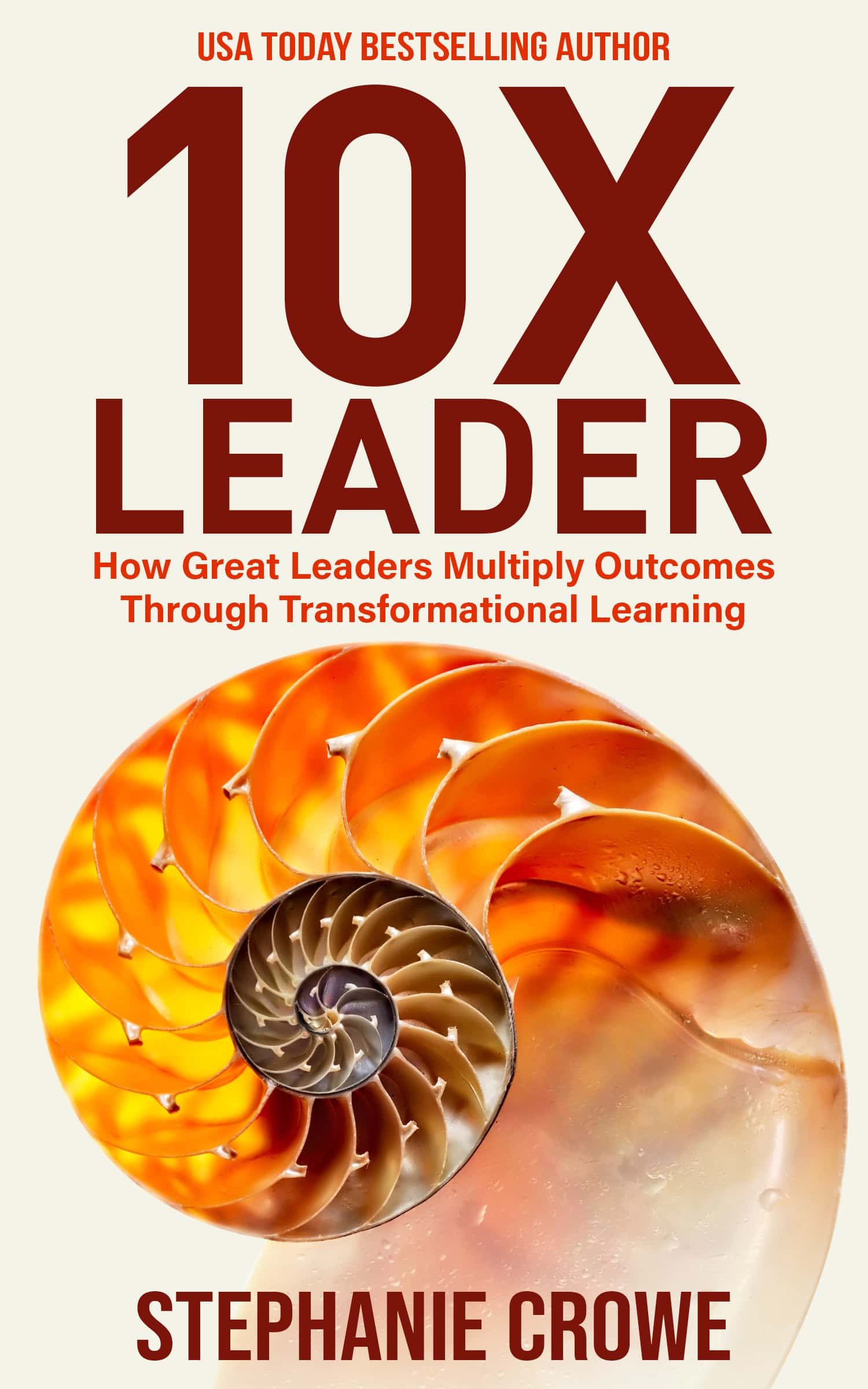 10X Leader
Author
How Great Leaders Multiply Outcomes through Transformational Learning
Unleash the ROI Potential of your Business with Effective Learning Interventions.
10X Leader: How Great Leaders Multiply Outcomes through Transformational Learning
In the fast-paced world of business, visionary leaders understand that investing in employee learning isn't just an expense—it's the key to unlocking unparalleled returns on investment (ROI). 10X Leader by renowned business learning expert Stephanie Crowe unveils the secrets of exceptional leaders who harness the power of strategic learning programs to achieve extraordinary results.
Boost ROI Significantly

: Transform employee education programs into profit centers with a 10X or more return on investment.

Navigate Change Strategically

: Learn to diagnose organizational needs and equip your team for successful transformations.

Align Learning with Results

: Amplify outcomes by aligning learning goals with performance metrics.

Leverage Collective Knowledge

: Harness your organization's collective wisdom to enhance employee learning initiatives.

Real-World Success Stories

: Gain insights from diverse industries achieving remarkable ROI through strategic learning.
Get ready to unlock your ROI potential with transformational learning and drive exceptional results!
Available On