About
About
Born into a financially stable middle class Indian family, Sanjay Jaybhay became the sole breadwinner for his entire family when his father suddenly fell ill. Sanjay soon realized that while he had studied all his life to get a well-paying job, he'd never learned the simple steps to managing a budget. After making a series of common financial mistakes, Sanjay soon became a self-made finance expert, and developed eleven key concepts that are pivotal to creating financial success.
Sanjay challenges his readers, "If I offered you a choice between $10 million today or $1 that would double every day for 31 days and you would keep the resulting amount, which option would you choose?"Once his readers have completed "Invest and Grow Rich", they will not only know which offer brings the ultimate financial reward but will also learn how to apply this knowledge to achieve financial freedom.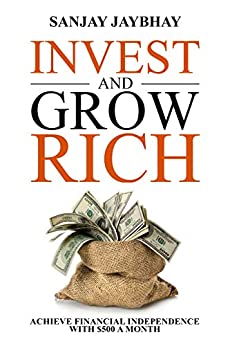 Amazon best-seller
Are you stuck in the middle class trap? Invest and Grow Rich is a factually-based personal finance "bootcamp" that offers easy-to-follow concepts that will appeal to those seeking approachable solutions to managing budgets and assets. All concepts are explained with the example of Rental Property Investing but the same thinking can be used for any kind of investments or businesses. It's Money Mastery for the Middle Class. Warning: Reading this book and following the advice within can cause a significant improvement in your financial status!