About
For most people, tinkering with and testing an open flame grill in your garage is not a good idea – but Mark Nureddine is not most people. His efforts with a grill in a closed environment were the controlled spark igniting a company that is now one of the leading manufacturers of grill islands in the world. Under his direction and leadership, Bull Outdoor Products provides grills, islands and grilling components to more than 900 dealers and distributors within North America, while also reaching 15 countries and growing.
Bull Outdoor Products isn't the first business Mark Nureddine's started, and he's often asked about mentorship opportunities and the methods of his success. "Pocket Mentor", together with the complimentary mastermind group that accompanies it, is his answer.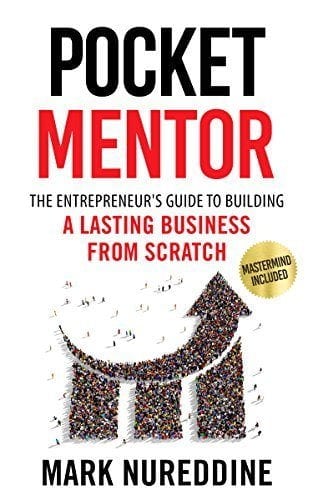 Amazon best-seller
Are you an entrepreneur missing a mentor? If so, Pocket Mentor is what you've been looking for. Not only do you get a comprehensive guide to launching and building a lasting business, you also get complimentary access to the author's exclusive mastermind for entrepreneurs!