About
About
President and founder of North Star Marketing, award winning author and keynote speaker, and Executive Coach and Leadership Trainer, Kae Wagner was raised in a large, entrepreneurial family as the 8th of 10 kids. During her formative years, Kae and her family grew up on a dairy farm, a fact that instilled in her a core set of values and beliefs about how to approach a challenge and turn it into an opportunity.
As a child, Kae was keen to observe how great ideas, coupled with hard work and determination, could pay enormous dividends. Waking up each and every morning to tend the animals, feeds and gardens, Kae jokes that, "When I was a kid I got up early and went to the barn, now I'm an adult and I get up early and go to the office. Success leaves clues!" Working on the family farm taught Kae the values of patience, grit, endurance, flexibility and creativity. Even as a child however, Kae had bigger plans than the dairy farm; she never lost sight of the dream to one day own her own business. As a result, years later North Star Marketing was born.
Over the course of her career, Kae and her team have contributed to the business growth of large companies such as Snyder's Pretzels, Herr Foods, Baldwin Hardware, High Industries, and Wickersham Construction. Their work has also helped many small to mid-size businesses covering a wide array of categories and industries: from heavy equipment manufacturing to professional services and technology startups. Together Kae and her team have worked in both B2B and B2C positions, often helping businesses to become the "first to market" positions in digital and online sales. Kae sights her early adoption of innovative marketing technology and tactics as having been instrumental in driving growth for her clients' brands, while simultaneously growing North Star Marketing into a multi-million dollar firm.
From the onset of her career, Kae has always been passionate about helping busines sowners find creative solutions to their problems. She relishes in the challenge of applying innovative thinking in order to discover solutions that move the market forward and help her clients meet and exceed their KPI's. Along the way, Kae even developed a formula for success that she continues to use to this day: "Interaction + Discovery = Memorability."
Kae's story is truly that of the quintessential American dream come true: start a business using only your talents and gifts to become successful. Today, Kae continues to make it her mission to serve her clients using business marketing and coaching as a means to help them fulfill and achieve their own entrepreneurial dreams.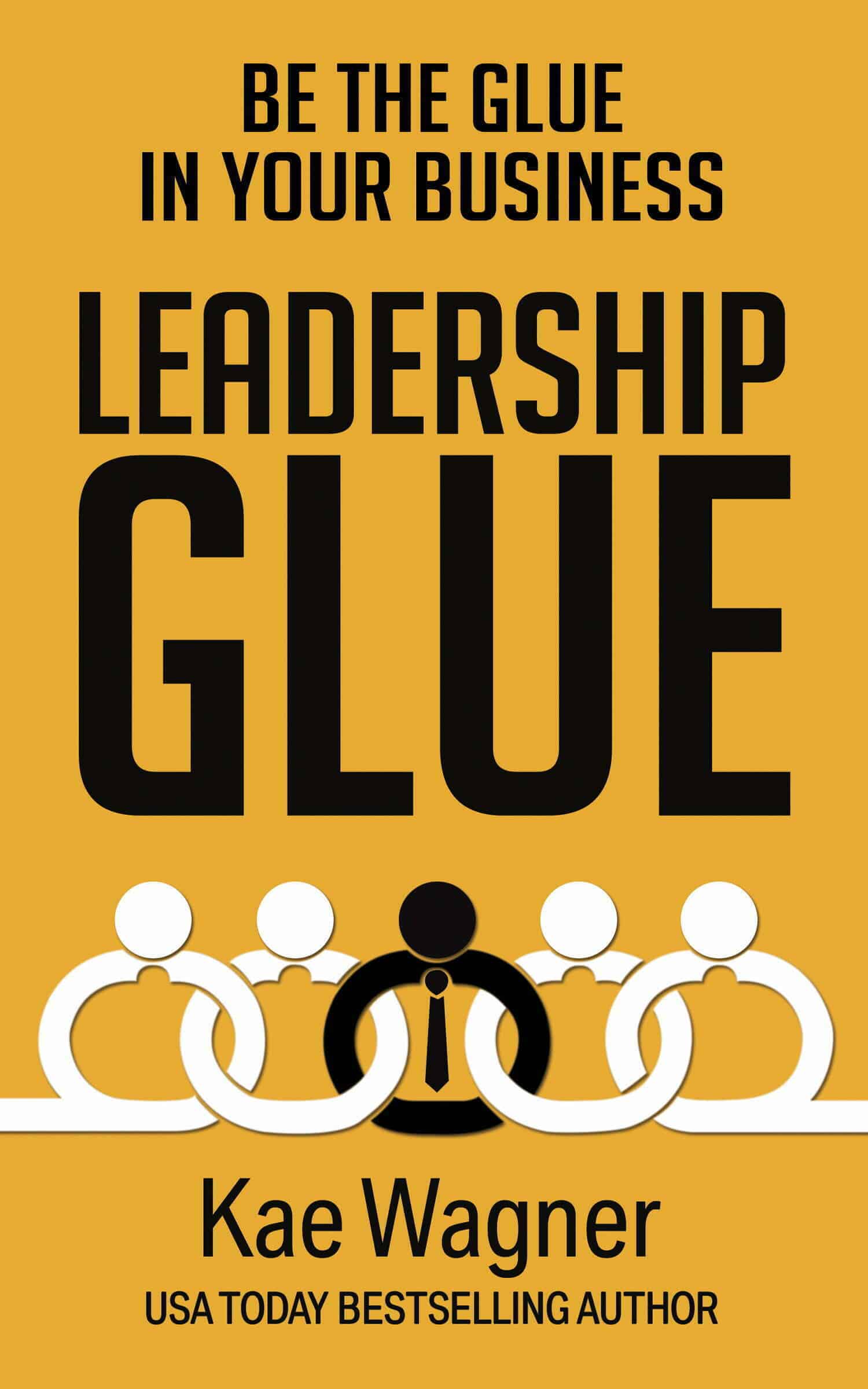 READY FOR A REALITY CHECK?! EVERYTHING YOU'VE BEEN TAUGHT IN BUSINESS IS WRONG!
If you're seeking to understand the bottleneck in your business, you needn't to look much further than the reflection staring back at you in the mirror. That's right, it's not your employees that are running this ship aground, it's you!
In her latest publication, bestselling author, speaker, and founder of North Star Marketing, Kae Wagner, details a comprehensive roadmap to discovering and mastering your own leadership glue. Through a deep dive into the psychological roadblocks that limit great leaders from achieving their potential, Wagner draws on her extensive career in leader development, marketing, and market research to create a clear, concise path towards the success you've always dreamt of.
Keep reading to discover:
The three core components of leadership GLUE and how to incorporate them into your existing business structure
How to utilize the Hands ON to Hands FREE to Hand OFF process in developing your business leadership
Why it's important to make the distinction between SOP's and roadmaps for your business, as well as when to implement each
Real life case studies that highlight the efficacy of leveraging your own leadership glue
How to prepare your team to take on the daily operations of your business, offering you the freedom and flexibility to chase down the next big innovation.
The key questions everyone in your business needs to be able to answer before they can buy into your vision
Pick up your copy of Leadership GLUE
today to jumpstart and refresh your business leadership skills!