About
About
J.D.R. Hawkins is an Amazon, USA Today and Wall Street Journal bestselling, award-winning author. She is one of a few female Civil War authors, uniquely describing the front lines from a Confederate perspective.
Her Renegade Series includes A Beautiful Glittering Lie, A Beckoning Hellfire, A Rebel Among Us, and Double-Edged Sword. This series tells the story of a family from north Alabama who experience immeasurable pain when their lives are dramatically changed by the war. Ms. Hawkins has recently released a nonfiction book about the War Between the States, titled Horses in Gray: Famous Confederate Warhorses. She is currently working on another sequel to her series. Ms. Hawkins is a member of the United Daughters of the Confederacy, the International Women's Writing Guild, Rocky Mountain Fiction Writers, and Pikes Peak Writers. She is also an artist and singer/songwriter.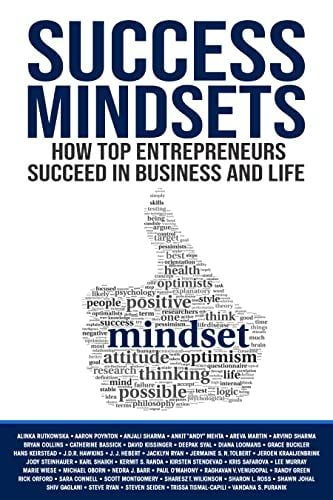 USA Today and Wall Street Journal best-seller!
For driven individuals searching for a more positive attitude, Success Mindsets is an anthology highlighting the thought process, attitude and approach to your professional life. The difference between success and failure is how you view a problem.
WHAT'S THE NUMBER ONE DRIVER OF A SUCCESS MINDSET?
FIND OUT NOW IN THE LATEST MIND-BOGGLING ANTHOLOGY FROM LEADERS PRESS! 
The world prizes success. It rarely shows the effort people make to achieve it. We crave success, but it can seem so unattainable that we assume it's not for us. What if successful business people were to let us in on their secrets? That what separates the adored from the overlooked is mindset.
You will come to understand this by reading the brilliant contributors of Success Mindsets. This anthology gathers advice from several dozen exceptional leaders, ranging from CEOs to champions to game-changers. Success Mindsets reveals that many roads lead to success and you must choose the one that suits your concept best.
Each chapter in Success Mindsets will reveal methods for developing the right approach for navigating your journey to success. Dive in now to:
Understand the mindset of being adaptable in your pursuit of success. 
Adopt a growth mindset, to value long-term growth over short-term revenue. 
Utilize your driven mindset to keep advancing your career even as the world turns completely upside down.  
Study areas of strength and bolster weaknesses through the mindset of lifelong learning. 
Embrace the mindset of self-compassion to look out for yourself while leading others.  
Minds are more effective when they are open. You can always adapt your mindset to the situation in pursuit of your goals. What mindset will shepherd you through your professional journey?