About
About
Euran S. Daniels is an entrepreneur, executive producer, and motivational speaker. His business ventures span a variety of platforms including entertainment, technology, tourism, and education. He is a native of Wilmington, North Carolina, and information about him and his multiple pursuits can be found online at www.EuranDaniels.com.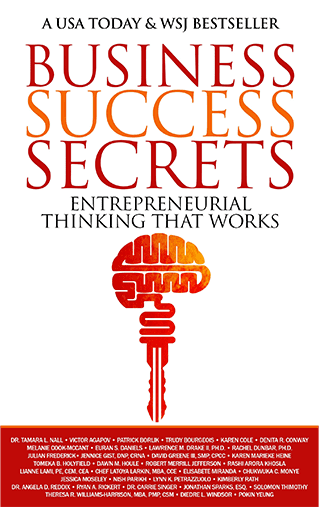 Now a USA Today and Wall Street Journal best-seller!
BEYOND THE HIGHLIGHT REEL: AN HONEST, RAW AND REAL LOOK AT SOME OF THE BEST KEPT ENTREPRENEURIAL SECRETS! Buried beneath the impressive awards and accolades of each successful entrepreneur lies the hard-knocks story of the grit, determination, and resourcefulness it took to mount the summit of a dream. What you don't know is just how much they learned along the way…. Business Success Secrets is a book written for entrepreneurs by entrepreneurs. Forget the flashing banners, false promises of overnight success, and the phony internet gurus – this is business insight straight from the source. Laying it all on the line, each author in the anthology has come together for one singular purpose: to bring you the undiluted truth of what it takes to make your business dream a reality.