About
About
Donna Kozik is a two-time award-winning author and creator & leader of the original Write a Book in a Weekend(R) program. She's shown thousands of people how to get a short and powerful book done to use as a "big business card" and kick-butt marketing tool. Originally from Pennsylvania, she now lives by the freeways and beaches of San Diego with three feline home office mates.
"
I highly recommend anybody to go and pursue book publishing with Alinka because she knows what she is doing and she made it so easy.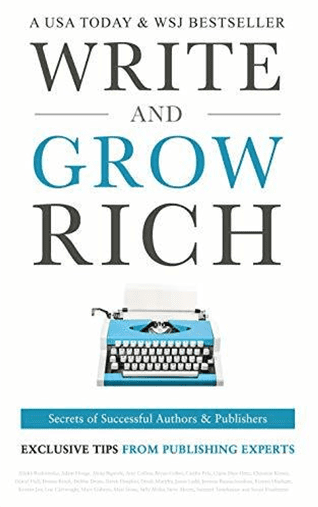 Now a USA Today and Wall Street Journal best-seller!
Have you tried all the entrepreneurial tricks only to end up back where you started? Are you passionate about an idea that you want to share with the world? Do you wish you could turn a single book into something more? Bestselling author Alinka Rutkowska started with one book and transformed it into a successful six-figure business. But she isn't the only one. Join her and 23 other powerful author entrepreneurs as they share "how they did it" in this once-in-a-lifetime collection of true stories. In Write and Grow Rich, you'll discover how this incredible group of authors, marketers, teachers, and trainers turned the corner with the power of writing behind them. By sharing their best practices, authors Adam Houge, Daniel Hall, Caitlyn Pyle, Marc Guberti, Bryan Cohen, Kristen Joy, and many more provide a roadmap to the steps you need to take to join their ranks. Inside, you'll learn which so-called expert advice to avoid and little-known tools for faster, more resilient success.