About
About
Denita R. Conway, FMP, is president and CEO of PROVEN Management, LLC. The company was established in 2008 with one mission in mind: transforming complex facility challenges into clear, all-around successes. PROVEN specializes in providing turnkey consulting services in program management, space planning, interior design, furniture procurement, change and move management, and facility help desk services. The company is located in Washington, D.C., and information can be found online at www. provenmgmt.com.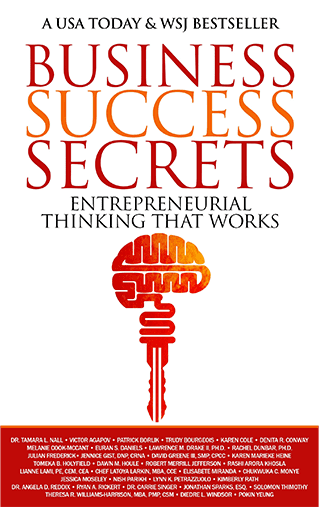 Now a USA Today and Wall Street Journal best-seller!
BEYOND THE HIGHLIGHT REEL: AN HONEST, RAW AND REAL LOOK AT SOME OF THE BEST KEPT ENTREPRENEURIAL SECRETS! Buried beneath the impressive awards and accolades of each successful entrepreneur lies the hard-knocks story of the grit, determination, and resourcefulness it took to mount the summit of a dream. What you don't know is just how much they learned along the way…. Business Success Secrets is a book written for entrepreneurs by entrepreneurs. Forget the flashing banners, false promises of overnight success, and the phony internet gurus – this is business insight straight from the source. Laying it all on the line, each author in the anthology has come together for one singular purpose: to bring you the undiluted truth of what it takes to make your business dream a reality.