About
About
Carrie Singer is the executive director of Quince Orchard Psychotherapy, a group mental health practice with locations throughout the Washington D.C. metro area. In fi ve years, she went from being a solo practice psychologist to employing thirty clinicians bringing in $5M in revenue. In an era with so many in need of mental healthcare and so few good practitioners accepting insurance, her practice made a mark for itself by partnering with physicians and managed care companies to increase quality and accessibility of care. The company is based in Rockville and Frederick, Maryland, and information can be found online at www.qopsych.com.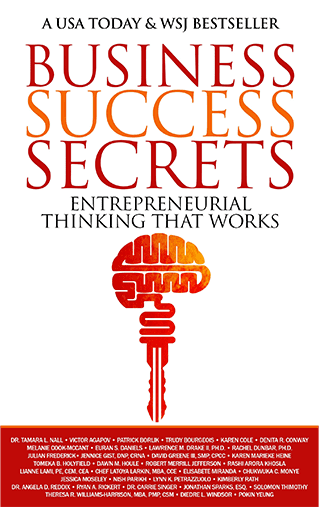 Now a USA Today and Wall Street Journal best-seller!
BEYOND THE HIGHLIGHT REEL: AN HONEST, RAW AND REAL LOOK AT SOME OF THE BEST KEPT ENTREPRENEURIAL SECRETS! Buried beneath the impressive awards and accolades of each successful entrepreneur lies the hard-knocks story of the grit, determination, and resourcefulness it took to mount the summit of a dream. What you don't know is just how much they learned along the way…. Business Success Secrets is a book written for entrepreneurs by entrepreneurs. Forget the flashing banners, false promises of overnight success, and the phony internet gurus – this is business insight straight from the source. Laying it all on the line, each author in the anthology has come together for one singular purpose: to bring you the undiluted truth of what it takes to make your business dream a reality.