LibraryBub
USA Today Bestselling Authors are raving about LibraryBub!

Discover how YOU can get your indie or small-press book into libraries without worrying about the gatekeepers!

You've written an outstanding book. You're successfully selling it online and you may have even won awards, but you've had no luck getting it into libraries. Despite all your efforts to connect with a publisher, get pre-publication book reviews in library journals, and appear on vendors lists, you're not any closer to getting on the shelf than you were before you wrote the first chapter!
Like everyone, you've hoped against hope that your print-on-demand company would come through on its promise to make your books available to libraries. But they haven't sold a single copy, and you have no way to contact U.S. libraries on your own.
But now, what seemed like a hopeless situation has a light at the end of the tunnel…
What if you could connect with libraries around the country without lifting a finger? How would you feel if readers throughout the nation could check out your book and spread the word to friends, family, and fellow book lovers?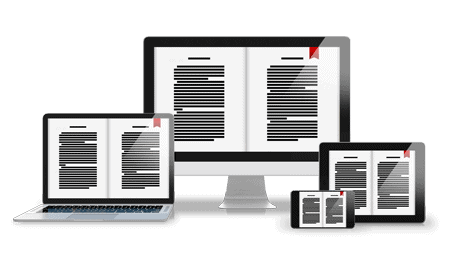 LibraryBub
A service that does for indie and small-press what the Big 5 publishers do for traditionally published authors.
We email around 10,000 libraries* and tell them about your book and where to buy it.
$299
Here's what LibraryBub does for you: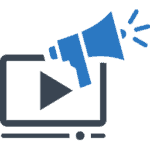 benefit 1
Your book is prominently featured in our newsletter to 10,000 libraries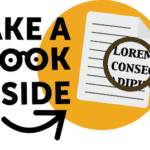 benefit 2
We provide a blurb, purchase links, and our endorsement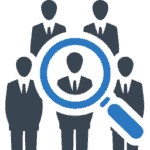 benefit 3
We encourage libraries to purchase your book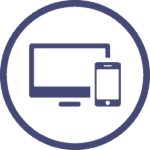 benefit 4
Your book ends up in libraries throughout the U.S.
Even if you had the contacts for 10,000 libraries*, it would take around 500 hours to send those emails. That's eight hours a day for THREE WHOLE MONTHS! How much are three months of work worth to you?
Let us take that task off your plate and get you some RESULTS!

LibraryBub will get your book into libraries across the U.S.

Readers will borrow your book, read it, and spread the word

Worth of mouth will generate more sales through a variety of channels
If you want more sales without spending hundreds of hours trying to do it yourself, then LibraryBub is the answer you've been looking for.
Your book will also be featured in LibraryBub's monthly PRESS RELEASE when you buy today!
We've partnered with PR Newswire (the #1 global content distribution network).

Every month we publish a release which announces our recommended books for the upcoming month.

What does it mean for you?

Your book title is displayed on hundreds of websites and seen by thousands of visitors (our recent release was picked up by 213 sites and viewed 2,054 times).

The news about your book is delivered to journalists around the world.

You can proudly announce that your book was seen on NBC, CBS and Fox (our recent release was displayed by NBC2, CBS8, Fox19 among hundreds of others).

You're able to use logos of sites that picked up your release on your website, in your email address, in your marketing materials just like this:
As seen on:

$299
Authors are RAVING about LibraryBub!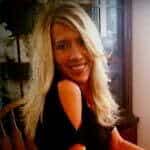 To gain exposure like this, is what every self-published author dreams of! Having our books considered by libraries only expands our opportunities to reach new readers everywhere! LibraryBub's plan to reach them is an invaluable service and every author who is considering this service should jump on board without reservations! Thank you, LibraryBub! This service exceeded my expectations!
S.L. Morgan, Best-selling, award-winning author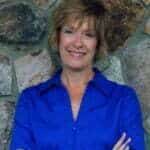 Anytime my books can get in front of readers is a good day. Anytime my books can be seen by librarians is a fantastic day. The more people who know about my book, "Fractured Not Broken", the more books I'll sell. LibraryBub is a great marketing tool that increased the visibility of my books and boosted sales.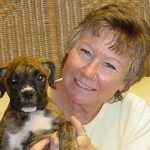 LibraryBub has increased my sales and exposure far beyond my expectations. Only two (yes 2) days after the LibraryBub email was sent out, I began receiving notes from several libraries thanking me for this service informing them of my book ("From the Kitchens of Pancho Villa")….and they purchased it! Libraries are an unusual and unique market, LibraryBub has what it takes to break into that market. LibraryBub has done just what they said they would. If you are an Indie author, you need this service! Thank you LibraryBub!
Karina Ann Betlem, Author of "From the kitchens of Pancho Villa"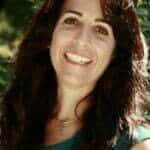 When the email was sent out to librarians, my book ("Four Quadrant Living: Making Healthy Living Your New Way of Life") had an 18% click rate. That's extraordinary in email marketing. My book received over 400 clicks, which means that hundreds of librarians were interested in my book. I thought it was a big win to get my book into my local library. I'm very excited about the possibility of my book being in even more libraries across the country. LibraryBub helped make this happen for me!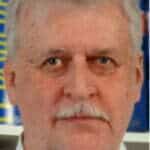 I was absolutely floored by the results of LibraryBub's first mailing to librarians, a mailing that included my literary fiction novel "he & She". Nearly 300 librarians clicked on my book to get more information. I would have been happy with just a handful of clicks. Alinka Rutkowska is definitely opening doors for authors.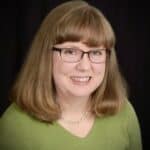 After spending weeks doing a local library mailing, I considered doing a nation-wide library promotion but found the time commitment daunting. When I received Alinka's LibraryBub offer, I was thrilled to hire her to do the work at a reasonable cost. Thanks, Alinka!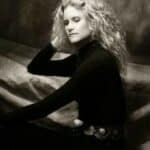 Wow, those are really impressive results. I'll definitely be using LibraryBub again.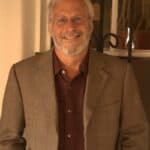 Some people promise a lot and deliver very little. Some people promise a lot and deliver exactly what they claim. Alinka and LibraryBub need to be lumped at the top of the latter category.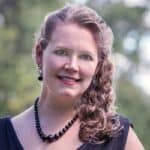 I really appreciate the opportunity to use LibraryBub, which I found to be highly professional and responsive at all times. The follow-up data is very useful – it's exciting to know how many librarians wanted more information about my books! Thank you for providing this excellent and unique service to authors.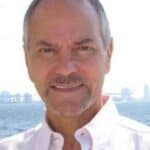 There was a marked spike in my book sales on Amazon after the LibraryBub promotion. Good job!

LibraryBub exposed my novel to sources previously inaccessible to me, and at a reasonable cost, placed my novel, Hush in the Storm, in the hands of readers in libraries across the nation. It targets the folks who love to read and is well worth the cost.

The professionalism and librarian outreach by LibraryBub has far exceeded my expectations. I highly recommend Alinka Rutkowska's services! Money well spent!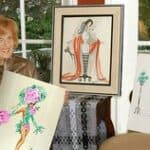 This is the second time I have signed onto a mailing with your Librarybub. As Author-Illustrator of a book which has now won four awards for Best Book, I am honored to have been featured with a limited number of other outstanding authors. The results from interested libraries has been excellent at a very reasonable cost, requiring no effort on my part to reach 10,000 acquisition librarians.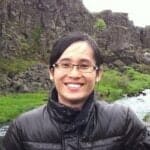 Many thanks to LibraryBub to link my book, My Ladybird Story, to librarians whom wouldn't have heard of my book. Such exposure is a dream for most self-published authors like myself. This invaluable service is truly a God send, go try it for your book ASAP.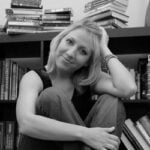 Working with Library Bub was such a fun and easy experience. Getting into libraries is important to an author's success so what Alinka is doing is invaluable. I was super happy with the results and would highly recommend this service.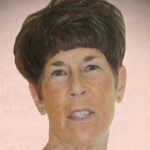 As an author, my partnership with LibraryBub has been a rewarding experience. Results were quick and productive. LibraryBub is an excellent investment. Thank you for your attention to my novel.
All you need to do to get started is to click on the 'ADD TO CART' button right now!
At LibraryBub, we believe talented authors like you deserve to have your books read by the public. That's why we're not charging full price for the service. We're not doing this for people with a ton of money to throw around to get their subpar book onto the shelves.
We're doing it for you at a fraction of the cost!
Here's how we proceed from here:
Click the 'ADD TO CART' button to send your one-time payment
After your payment has been processed, you'll be directed to a page to send us a blurb, purchase links, and other information
Our editorial team will carefully evaluate your book
Within 48 hours, we'll either select your book and get started, or send you a refund
If your book is selected, we'll tell 10,000 libraries* about your book and feature it in our upcoming press release!
$299

Can I talk to a human?
Of course! Please send an email to alinka@librarybub.com

How will libraries buy my book?
Libraries buy books via Baker & Taylor and Ingram. Many can purchase via Amazon.

Can I submit an ebook?
No. This service is for physical books only.

I want to feature multiple books. Do you offer discounts?
Yes, please go here to see our bulk discounts.

How long should my pitch be if I get selected?
We recommend 100-200 words.

Is there a money-back guarantee?
Yes. If you submit your book and do not get selected by our editorial team you will receive a full refund. If you do get selected, we will send out an email to 10,000 libraries and that is a non-refundable service.

How do I know if my book is available via Baker & Taylor or Ingram?
If you published your book via CreateSpace and selected the Expanded Distribution channel, then it's available via Baker & Taylor (Your book must have a CreateSpace- Assigned ISBN). If you purchased your own ISBN when you published with CreateSpace then you should publish also via Ingram-Spark (you can use the same ISBN) to make it available in the Ingram catalog. If you published via Ingram Spark or Lightning Source, then it's available via Ingram.

Help! I paid and didn't get any confirmation.
All is well. Please fill in this form so we can get started. It has been sent to your PayPal email. Thank you.

I already paid for one book. Can I upgrade to a multi-pack?
Yes, we track open rates, click through rates and purchases.
Please note that when libraries select your book, they will schedule it for purchase during their budget calendar. This means that rather than seeing a sudden spike in sales you will see increased sales over time.
*As of 10/18/2017 we are working with 11,844 libraries. 95% are in the US, the remaining 5% are located in the UK, Canada and Australia.