If you're a struggling or an aspiring writer, you know how overwhelming it is for us to break into the traditional publishing industry, and how making money writing books seems like a pipe dream. Perhaps it's a matter of not having contacts, or the lack of budget to produce one book, but it's enough to leave us feeling stuck on the sidelines.
It has been a struggle for most writers, and it's been going on for decades.
But times are changing. It's a golden age for struggling writers like you and me, where the Internet exists everywhere, digital platforms are plenty, and readers are always hungry for new and unique on-demand content (including books on which most movies are based.)
The best part? You don't need a degree or a well-known publisher to be a writer.
Bringing your creative story to the public eye might be a challenge, though, as the market is saturated with writers who share the same desire.
But don't worry! I've been in the game for 5 years and I've earned thousands from my writing, and I'm here to give you and other newbie authors a clear picture of what I did.
But first, let's talk about this for a sec…
How much should you earn in the first place?
Let's define what I mean by "making a living."
Let me tell you, when I first started my journey as a writer, I had no idea what "making a living" really meant. I knew I wanted to write full-time, but I needed to figure out how much money I needed to make to achieve that dream.
For example, if you aim to make $70,000 a year from writing (which sounds pretty sweet, right?) you need to bring in about $5,833 a month in book sales. It's a challenging goal, considering the average traditionally published book sells only 3,000 copies.
That's why keeping your options open and exploring other income streams is important.
Here's one unique, helpful statistic I found: Amazon has a pricing system that could work in your favor. Books priced from 99 cents to $2.98 earn a 35% royalty, and any book priced at $2.99 or higher rakes in a whopping 70% royalty. That's way better than what traditional publishers offer, even at the 35% rate.
This is just one income stream you should have as an author.
Some investors like to say "Don't put all eggs in one basket", which is also true for almost anything. We're investing our time, energy, and talent into our writing, so it's important to diversify our income sources. I have a few ideas and suggestions, and I'd be happy to share them with you.
10 ideas on how to make money while writing books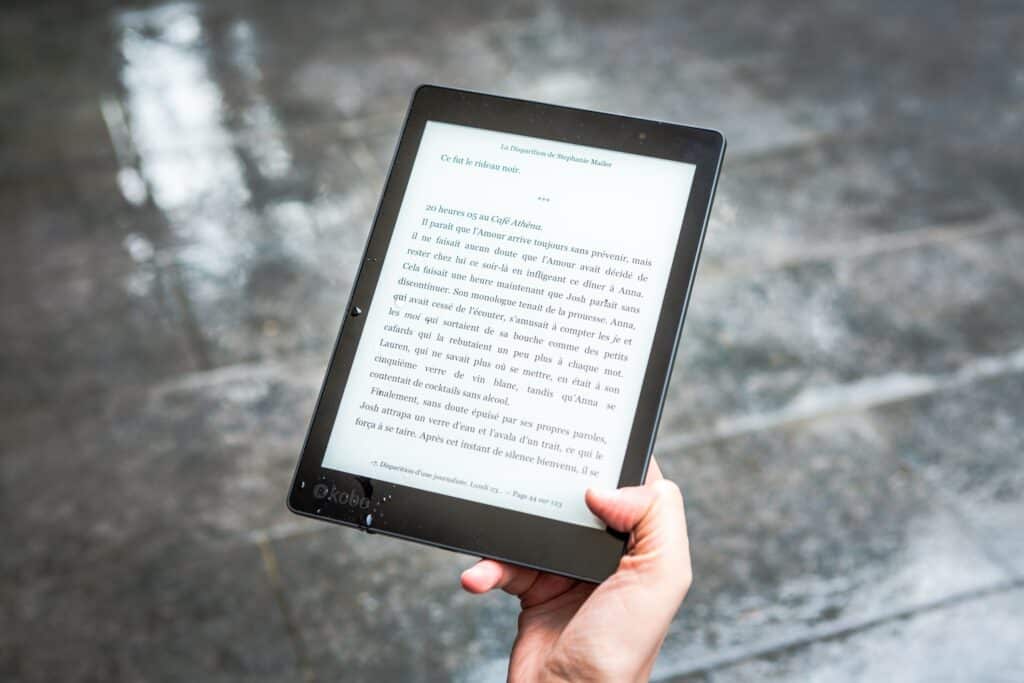 1. Self-Publishing on Amazon Kindle
I was the usual underdog back then, and Amazon Kindle is essential if you're building a foundation as a writer. Hugh Howey is a perfect example of a self-published success story on Amazon Kindle. He published his science fiction series, "Wool," through Kindle Direct Publishing (KDP.) The book was an instant hit, eventually landing him a print deal with a traditional publisher.
The process is simple, too: I wrote my book, got it edited, made a beautiful cover, and uploaded it to their platform. Just a heads up: it may take months for people to discover your book. But on the upside, not only was I able to market it for free, I also kept 70% of the royalties from my book sales!
As I said, this is your foundation to help you connect with readers and provide a steady income and complete control over your writing work.
Writing a book might be too much, especially if you don't know how to write one. The only real way to learn is to write, write and write a lot more, and build up experience in the craft.
Now you could either practice writing for yourself or… you can practice writing for others while earning money.
Obviously, we prefer the 2nd one. And a perfect way to do that is to do…
2. Freelance writing for blogs, magazines, and journals
While working on my book, I saw many job postings for writing articles for blogs, magazines, and journals, from publications looking for fresh content and unique ideas.
So I pitched my article ideas to editors and accepted a few writing gigs that helped keep the lights on and sharpened my writing skills.
At this point, I was aware that my writing was not as good as I would eventually be. It was only my first year, so I tried writing in different tones to improve while getting paid.
These things help you build a stacked portfolio, like the one I built and used to market my writing services. Because of that I was able to have my pick of clients and prices as a ghostwriter, build up my credibility, and earn money while writing my book.
This might come in handy, especially if you want to build an audience while marketing yourself.
And once you reach that target, you may want to consider…
3. Creating an online course or workshop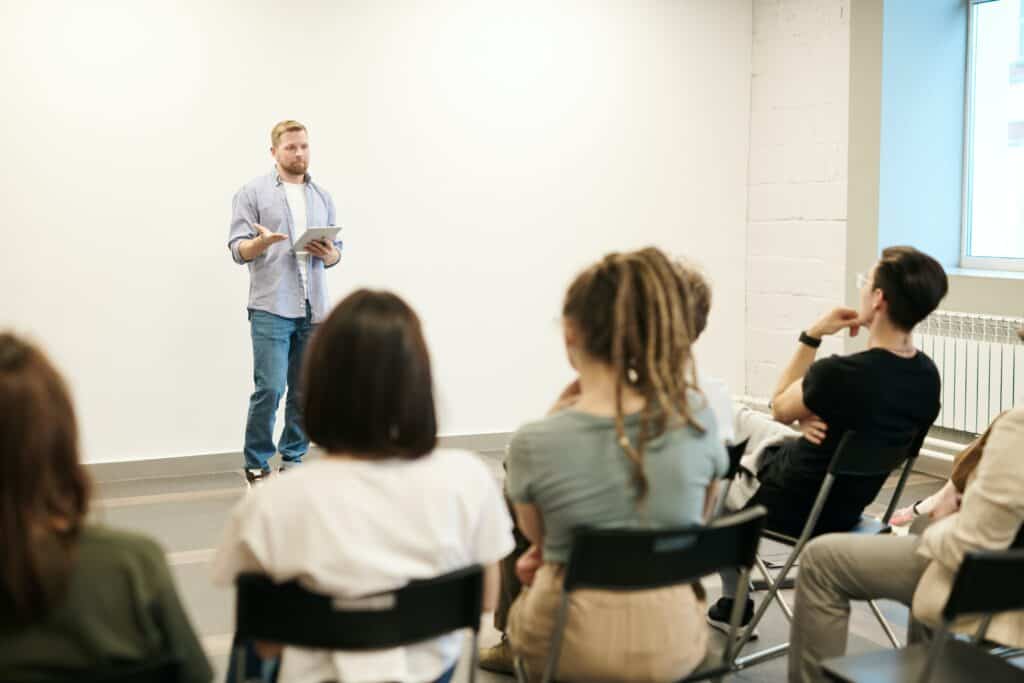 After a few years of writing for a living, I realized "I'm too good at this; wouldn't it be a good idea if I could teach while earning?" That's when I decided to make my own courses online. But I really don't recommend this if you're just a rookie or if you need to work more on your writing skills.
This can be good for you after a few years, especially since they are willing to pay the price you offer for your teaching skills.
Another consideration is the amount of time you're willing to put in for work. Some people only have minimal spare time outside of writing. If that's an important factor for you, then this next idea might be the one for you, which is…
4. Offering consulting or coaching services
When my book went viral on Tiktok, people started reaching out to me for advice on their writing. This is the core idea of a workshop; I provide advice for people who are really into writing. Startup agencies have a particular demand for it, as a lot of them asked me what to do and how they can grow. I gave them a few blueprints to start with, and they were happy with the results. I was helping them earn while making money myself.
But if you have a particular eye for marketing campaigns, blogs are a good thing to invest your time in.
And once you have a blog going, you may want to try…
5. Affiliate marketing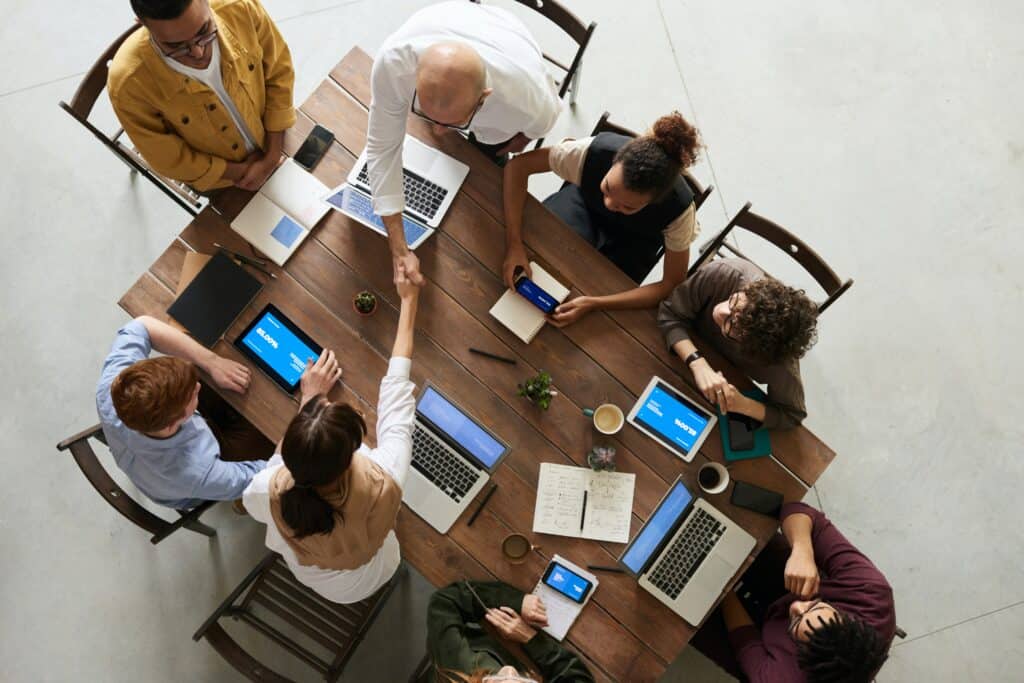 Michelle Schroeder-Gardner, the creator of Making Sense of Cents, is a successful affiliate marketer. She earns over $50,000 monthly through affiliate marketing and shares tips and strategies on her blog. I also find marketing on Youtube very lucrative.
I signed up for affiliate programs with companies that offered writing tools, courses, and services, using the blog where I dished out tips, tricks, and resources for other writers. As a result, I get a neat commission whenever my readers click on my affiliate links and make a purchase.
This passive income stream not only helped me earn more from my writing, but it also allowed me to support and promote the kind of advice and resources that I truly believed in.
Some people might see you as special because you put out articles that they find helpful. But writing stories is one of the best ways of being a well-known author. Stories are in demand everywhere, from Netflix to TV to all the latest movies and documentaries.
So it might be a good idea to write stories for…
6. Video games and other interactive media
Gameplay is important, but a lot of gamers love the lore surrounding the games themselves. I'm talking about games like God of War, Final Fantasy, The Last of Us, and others, where the medium is used to tell great stories.
Good storytellers are currently in high demand in the industry. Developers and game studios are always on the lookout for someone who can create engaging plots, relatable characters, and well-constructed worlds. Indie game developer Toby Fox, creator of the hit game Undertale, is an example of an author who has found success in this area. Another one is Emily Short, a successful interactive fiction writer who has worked on projects like Galatea and Counterfeit Monkey.
You can write compelling narratives for video games or create interactive fiction on platforms like Twine or Inkle. Once you're good at making stories, you can offer your services to video game developers or interactive media project makers. You'll collaborate with game developers and designers to discuss how your story would complement a game.
Remember that writing for this area may require a thorough understanding of using emotions for storytelling, so you'll need to adapt your writing style and learn specific techniques. Once you've mastered these, the story you wrote for a game may become iconic in the future, getting known worldwide, and opening up exciting new opportunities for your writing career.
Oh, and remember what I said in #1, about earning money without spending?
You may also want to consider the next thing on this list if you're interested in that…
7. Selling directly from your social accounts
If you want to boost your exposure as an author, selling your books directly from your website or creating a social media page could be your thing. This bypasses any third-party platforms, and you can make money with your writing and have a larger share of the sales revenue from any books you write.
Setting up an online store on your website and social media pages requires some time to get exposed to the audience. Selling your work directly to your readers allows you to build a closer connection with your audience, making them more likely to become fans who will support your content.
Businesses are also looking for writers all the time.
You might also want to be the one…
8. Writing for corporate clients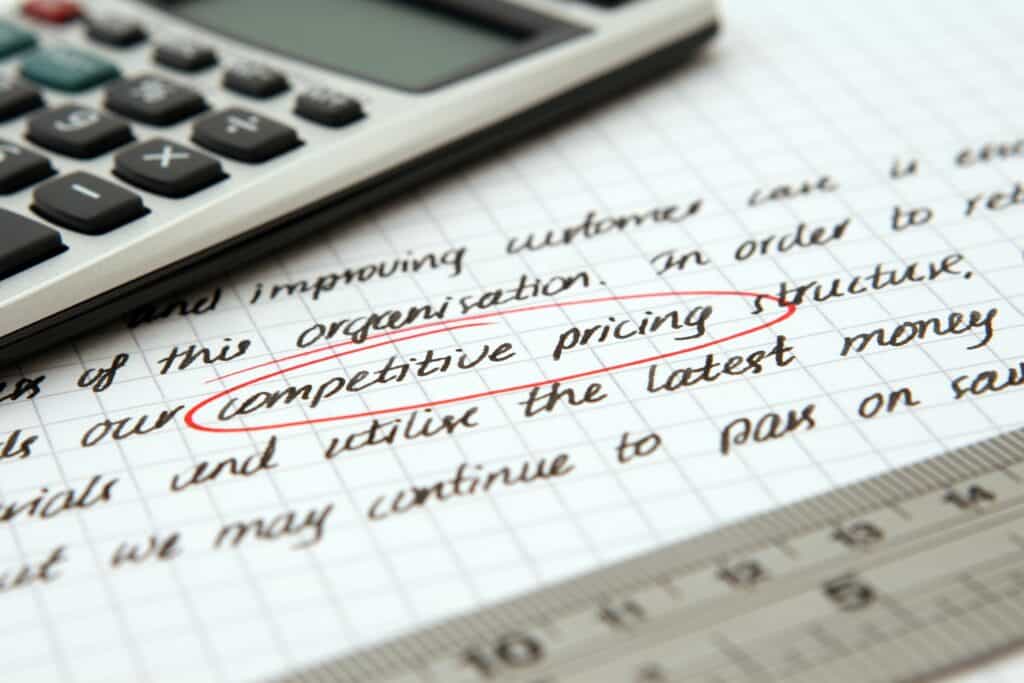 B2B (business-to-business) writing is a lucrative niche for freelance writers. Companies like HubSpot and Contently connect writers with corporate clients who need blog posts, white papers, case studies, and more. Consider providing writing services to corporate clients to earn a consistent income from your writing skills. Numerous companies require proficient writers to create content for their websites, marketing materials, or other business-related projects. Offering your expertise to these clients can help you secure a reliable income while honing your writing skills in various industries.
But if you want to go for the classics, like creating stories, then I highly suggest writing…
9. Serialized fiction or short stories
If you're passionate about storytelling but aren't ready to commit to a full-length novel, writing serialized fiction or short stories could be the perfect fit for you. Short stories are less than 100 pages with a total of around 20,000 words. Platforms such as Wattpad, Radish, and Kindle Vella enable you to publish your work in digestible installments, potentially generating income from reader engagement or subscriptions. This approach allows you to establish a fan base while exploring various story ideas and genres.
Furthermore, serialized fiction is an excellent way to gauge market interest in a full-length book centered around your characters and plotlines. If you write enough of them, you can publish a collection — another great way to earn money from writing a book.
Now, if you're the type of author who's good at editing and finalizing the best version of their work, like any novel, you might want to look into…
10. Offering manuscript critiques or editing services
As an experienced author, your insight into crafting a compelling story is invaluable. Share your expertise by providing manuscript critiques, editing, or proofreading services to fellow writers, helping them refine their work for publication while supplementing your income. To begin with, design a professional website highlighting your services, experience, and testimonials from satisfied clients. Additionally, networking with other writers in online forums or at writing conferences can help spread the word about your offerings.
By assisting others in realizing their writing goals, you'll not only expand your own writing career but also contribute positively to the writing community.
Other things to keep in mind
As a writer, it's not just about side hustles to make ends meet — it's important to evolve and learn new techniques to create those bestselling books you wrote.
I'm not alone in wanting to make a living through writing, which means adopting a mindset beyond just boosting my bank account.
Anyways, here is some advice I gained to keep in mind on your journey:
Understand your target audience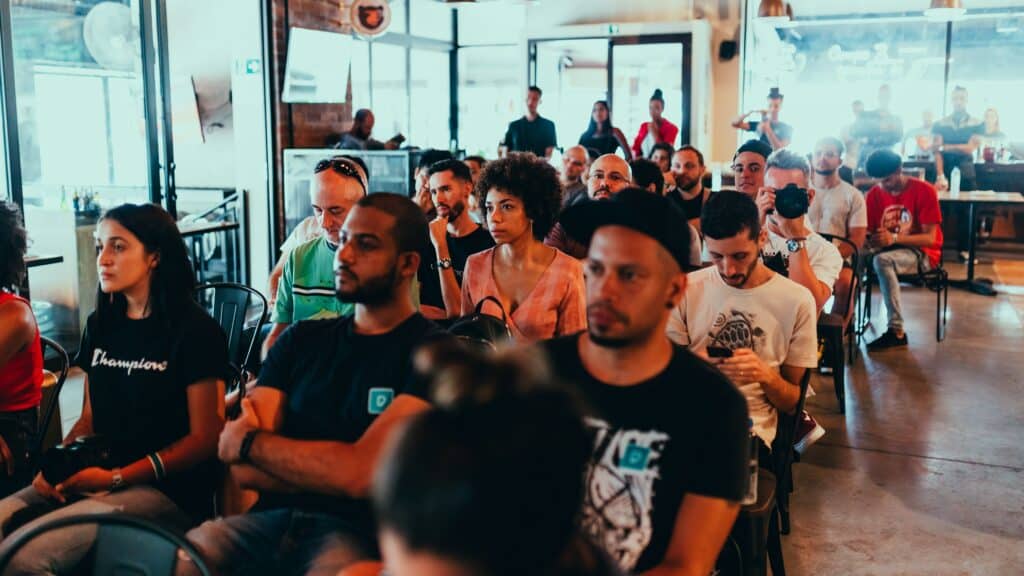 I was clueless about who I was writing for when I was starting out. It was like throwing darts in the dark, hoping one would hit the target. But then I stumbled upon a golden nugget of advice from bestselling author Suzy K Quin. She says that the key to a bestseller is targeting a pre-made audience. A lightbulb moment, right?
Think of it like matchmaking – finding that special group of people who will resonate with your words, ideas, and stories.
So, do your research and figure out the niche audience that will be obsessed with your book. This will help you write a book that resonates with them, increasing your chances of success.
Don't neglect marketing
Don't get me wrong, writing a great book is still essential; it's just 20% of the work we do.
The other 80% is pure marketing and getting your book relevant at all costs.
Social media became my best friend – I became more involved with my audience, responding to comments and engaging in genuine conversations.
Marketing is crucial in getting your book noticed. You can use any platform that can connect with your audience as long as you can help create buzz around your book and boost sales.
Self-Publish on Amazon for higher royalties
Who wouldn't want to see their book on the shelves of their favorite bookstore, right? Self-publishing on Amazon offers much higher royalty rates than traditional publishing.
Amazon typically offers 35% royalty for books priced between $0.99 to $2.98 and 70% royalty for books priced at $2.99 or higher. That's a lot more than what most traditional publishers offer! Plus, self-publishing gives you more control over your work and its promotion.
Diversify your income streams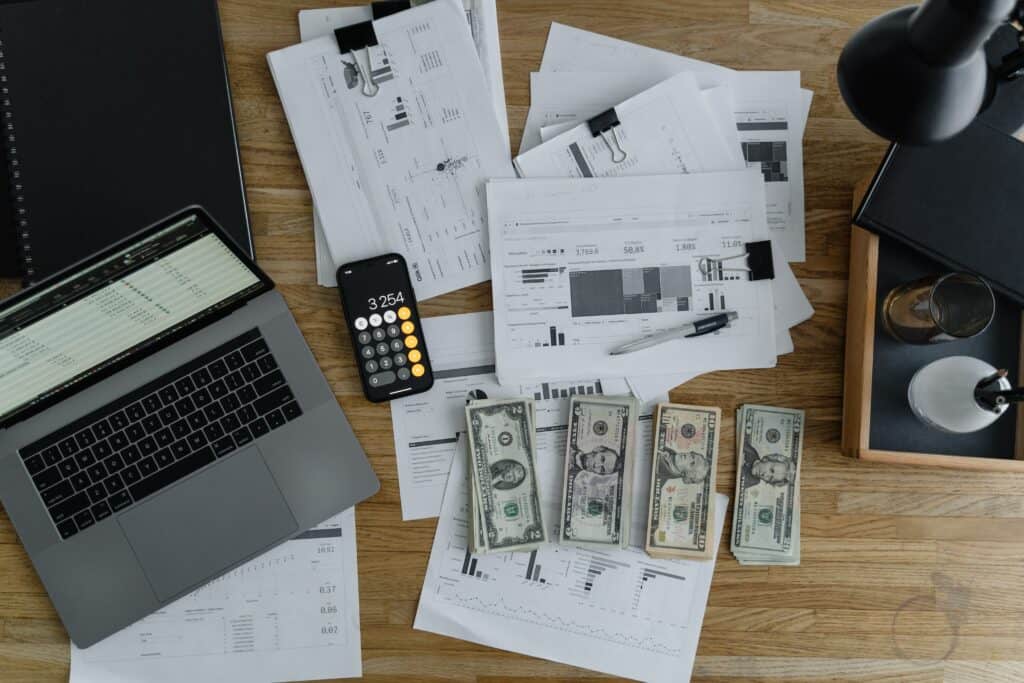 Check the 10 ways you can make money writing a book, and pick two or more just to make sure you're getting experience and improving your talent as a writer
For instance, you can create an online course based on your book, or offer your skills as a copywriter or translator. You don't need to limit yourself to making money by writing a lot of books when there are other ways to earn.
Because when it comes to making a living as a writer, variety is the spice of life!
It's all about discovery
We are no longer limited by the constraints of traditional publishing or hefty budgets. For those just starting out, remember that every successful writer has faced challenges and mistakes along the way.
You see, there's no one-size-fits-all approach in this career. You can mix and match ideas, practicing while earning or making a career out of it.
Taking this route may cause you a lot of anxiety, but trust me, it's worth it.
As you progress, you'll discover more about yourself, and the experiences you build will be invaluable.