Book publicity is the lifeblood of any publisher. And if you are self-published, obviously, you are a publisher. A good book publicity campaign can be a powerful marketing tool for you as a book author and publisher.
But suppose you don't take the time to develop a successful book publicity campaign. In that case, you may be missing out on some very important opportunities for building your book brand and generating more sales.
If you're a writer, you know that getting book publicity can be a difficult task. While many authors struggle to get book publicity, some authors have been able to get their self published books into the hands of millions of people.
What's their secret? They used a combination of strategies and tips that other authors can use to help them get book publicity.
If you are not getting enough publicity, your book may not reach the target audience you want it to.
Getting more publicity can be challenging, especially if you are an unknown author. But, think of this: if you don't learn how to get publicity for your book, you could lose months or years of work.
I will spell it out for you even if you already know this: you must promote your book to increase visibility. In this post, I will share some helpful tips for you to get more publicity for your book.
Why make an effort to get more book publicity?
More publicity for self published books is always a good thing. It is important to get the word out about your book in order for people to find it and read it.
The benefits of more book publicity are numerous. Being able to reach a large audience increases your visibility and will allow you to sell your books, get your name out there, and build your brand. More exposure to your book and expertise could lead to new business opportunities.
The Benefits of Getting More Book Publicity
Your book is your business. Yep, you are not just an author but also a business owner; your book is one of your products. And for a good reason, books are a proven way to create a steady stream of income.
It can become a bestseller, a niche market, a gateway to other opportunities (i.e., being a coach, mentor, or speaker), so it is a business in itself.
Here is a more detailed breakdown of what you can get from getting more publicity for your book:
Increase Visibility
This shouldn't even need explaining. If you are looking to sell books or achieve something else through your book, you need to make sure that it is well-known enough so that people will buy it. It's very important to have exposure to help build your readership and reach people who might be interested in your book.
Sell More Books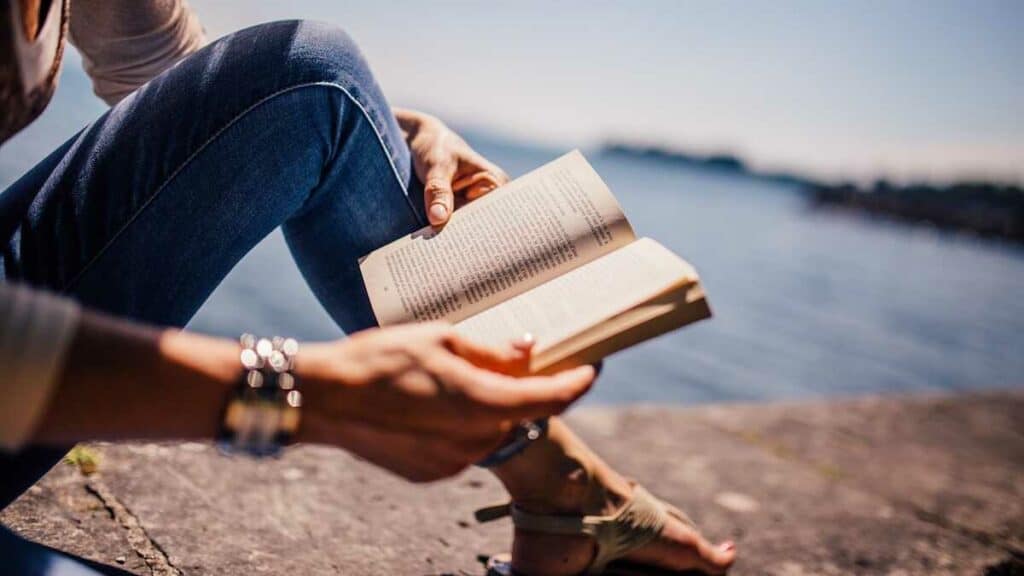 Do you know how many books are in the same genre or niche you have? You might not know the exact numbers, but you know for a fact that there are a lot. Book publishing is a very competitive business.
To stand out from the crowd, you must do things differently. How do you make people choose to buy your book instead of the others that are already popular? You cannot simply follow the traditional ways of selling books. You need two things: publicity and more publicity.
Build Your Brand
Authors have to do more than just write books. They also need to promote themselves as a writer. However, many authors fail at their branding efforts. The reason? It's not because they aren't trying hard enough.
It's because they don't know the first thing about branding or what it takes to build a successful brand. A good publicity plan will help an author create that brand he's aiming for, whether it's as a captivating novelist, an expert in his industry, or someone who makes an impact in people's lives.
Get Noticed in Your Field
Wrote a book about digital marketing? If it gets more publicity, businesses who need help with their digital marketing efforts might not just get your book but also follow you on social media coverage, read your blog posts, listen to your podcasts, attend your webinars, or reach out to you to ask you to become a speaker, a coach, or a consultant. It can be the same for any field.
Connect with Other Influential People
Influential people can have a great impact on our lives, and they can be very helpful in achieving our goals. For example, you can get advice from famous people on how to improve your career and/or business.
You can also get introductions to new people, which can be very valuable. You can get exposed to business opportunities that you wouldn't normally have access to.
They can also give you new ideas, new perspectives, and new ways of thinking.
Reviewing these benefits can light a fire in a writer's heart to start promoting their book more. But before diving off to that stage, a wise writer must first create a plan. The next section will help you create a preeminent plan for your book's publicity.
Create A Publicity Plan For Your Book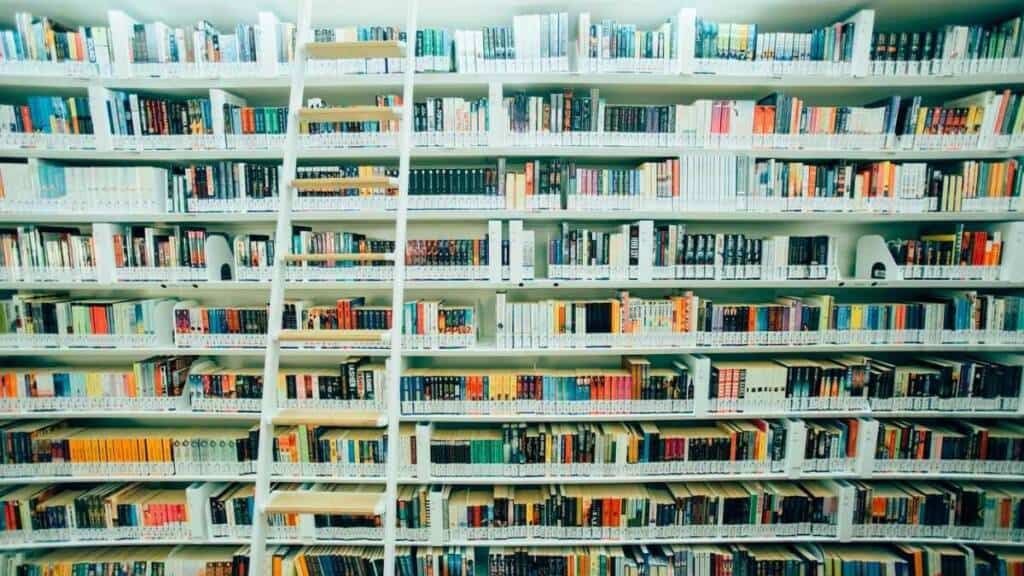 Some authors believe that they can't do anything about their book's visibility because they're not well known or have no connections. This is simply not true! Every writer has an opportunity to market their book. All they need to do is to create an effective publicity campaign that will help them reach out to potential readers.
In this section, I'll explain how to create a publicity plan for your book that will help you make the most of your promotion efforts.
Identify Your Audience
The first thing that you need to consider is who you are trying to attract through your press release. Your target audience should be specific to make all your marketing efforts targeted to your ideal readers. Not everyone is your target audience. Ad spends, time and effort will be wasted when marketing to everyone.
Identify Your Goals
Before you start any book publicity campaign, you need to identify your goals clearly. Do you want to build a following? What about more book reviews? Or, do you want to sell more books? Each of these requires different strategies. Write down your goals to keep you on track with what you want to accomplish.
Define Your Marketing Plan
Now that you know what you want, you need to figure out how you're going to get it. What are your book sales goals? How many people should you reach to make conversions? What marketing tactics will you use? Do you have secure media coverage? What are your marketing tools? And, what is your budget for your press release?
Plan Your Activities
Start by creating a timeline for your marketing plan. This will help you set up your promotional activities and give you a sense of how much time you have to devote to each activity.
How will you publicize your book? Through press releases? Podcast? Speeches? Appearance at schools, libraries, or bookstores? Attending book fairs and conventions?
You need to plan to maximize the publicity you will receive from your book. It will also help you plan your budget. If you do not have a plan, you will probably get lost in everything you want to do.
Self-Evaluate
The first thing you should do if you want to be successful with publicizing your book is to evaluate yourself. Write down all the things you are doing and the results you get.
Compare that to your goals, and analyze what works well for your book and what isn't. You can use that information to tweak your marketing plan and easily adjust everything accordingly.
You should also try to figure out why certain things aren't working. This will help you to adjust your publicity plan and get better results.
It's essential to keep track of your success and failures. If you don't, you will end up losing interest in your plan, and you don't want that to happen.
Tips To Get More Publicity for Your Book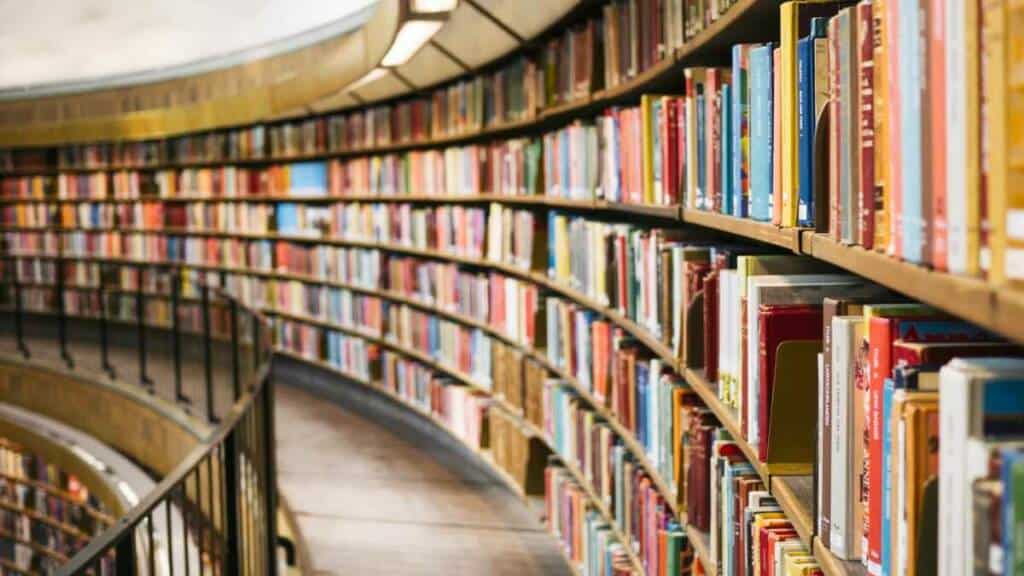 The main reason why authors fail to get publicity is that they don't know how to promote themselves. If you need guidance on building a solid book publicity campaign, check out the tips below.
Have a Strong Website
A website is a great medium for media coverage, spreading information, and promoting your books. It provides a link for the visitors to check out the book's information.
And it gives you the opportunity to communicate with your clients online and allows potential customers to read more about your product.
To encourage people to visit it, your website must be a combination of useful features and a user-friendly interface. It should be attractive, clean, and easy to use. If the look is not right, the content is not going to be effective. Also, user-friendliness should not be sacrificed for a pretty site.
Extra tip: set up a newsletter for your website where people can sign up to receive updates and new posts about your book press release. You can also offer free materials relevant to your book.
Make Time to Create an Author Page
An author page is a place on a website that will allow you to present information about yourself and your book succinctly.
The following are the things you should include on your author page:
Author Biography
An image of your cover
Description of your book, including the title and genre, and the publisher (if applicable)
A good quote from a review
Links to reviews of your book on Amazon, Goodreads, and other websites
Links to websites and social media, such as Facebook, Twitter, and Instagram
Contact information
An author page can make people trust, admire, and follow a writer if done right. Once you get more online publicity, people who get intrigued might search for information about you and your book, and you want to make sure that it is easy for them to get substantial information.
Be More Visible
A book signing event is a great way for a writer to spend his time promoting his book. A high percentage of the people that attend book events are interested in reading books.
Attending this kind of event, as well as any other press release event that involves the public, is an excellent opportunity to get the word out about your book, build a relationship with your readers, and find people that can be interested in your book's genre. It's usually held in high-traffic areas, which makes them ideal for publicity.
Bonus resource: How to Host a Book Signing
Aside from the traditional book signing events, in this digital era, there are more ways to be seen anytime, anywhere. Social media platforms abound. There's Facebook Live, short videos on Tiktok, Instagram Reels and Stories, and more! These are all free to use, and even if you spend ads on promoting your pages, they can still be more cost-effective than doing physical events.
Create an Eye-Catching Book Cover
A book cover is very helpful for the book's promotion because it is the first thing they see when they click on your book's title or see your book in bookstores. And it's also the last thing they'll see before they decide whether to purchase it or not.
If the book cover does not look good and is unrelated to the main topic, it will be easy to ignore it. So, the goal is to make it look more appealing to them while also conveying the main message of your book.
Run a Book Promotion
Everyone loves free stuff when it comes to press release. People will be more interested in downloading your book and reading it if they know it's free. They would be more likely to buy your other books and recommend them to other people if you made a good impression. They can pass the link on to their friends, who can also read it online. Which is a great way to get feedback from a wider range and get more readers.
Of course, you do not need to give your book for free forever. Run a book promotion for a number of copies at a limited time. This will help you attract more readers, get more reviews, and gain more traction to higher book sales.
Bonus resource: Book Marketing 101: Goodreads Giveaways for Authors
Get Great Reviews
Reviews and great media coverage help people make informed decisions about what to read. Obviously, if a book is highly rated by people, it will attract more customers and sell more books. The more reviews you get for your book, the more publicity you will receive.
If you have many good reviews, then people will be more likely to have an interest in your book. The following are also benefits of getting a review:
Allows your book to have a better chance to succeed on any platform
Makes you look like a reliable author
Increases your book ranking
Helps your book sales
You can start getting it from your initial readers, such as your family and friends, and have it reviewed on their website, social media coverage, and blogs. You can also get reviews on book platforms by running a book giveaway promo (see the previous tip).
Important: No matter how good your publicity is, if your book is poorly written, it won't do much to help you get great reviews. Yes, publicity is important, but do not neglect the quality of the content you put out there.
Engage in Social Media
If you are an author, you have probably heard of the huge potential of social media coverage for selling books. Other authors make the most out of it to promote their books, build their audience, and reach out to readers.
You can also use these platforms to reach your target audience. It gives you the chance to connect directly to people, and it is free of use.
Set up your social media accounts, such as Facebook, Twitter, LinkedIn, etc., update them with information about your book and your marketing activities, and post regularly to keep people interested in your book.
Expand Your Channels
It makes sense to get your book in the hands of people who can help you sell it. More avenues of selling and distributing your book increase the chances that it will be read than if you just had yourself promoting and selling it.
You can do this by having your book in a bookstore or online. If you are selling your book online, you can sell it on Amazon, eBay, Barnes & Noble, or any other book store. You can also go to local libraries and ask them to display your book on the shelves.
Another way to expand your distribution channels is by joining groups (online and offline) that have a similar interest in your book's niche. Engage with them, provide value, and talk about your book.
Be Mentally Prepared
Be persistent. Don't expect to get any results from one approach of press releases. You need to be patient and work from several different angles at once because it takes time to build an audience. Don't expect people to rush out after the launch. It takes time and effort. Unless you are J.K. Rowling, a book's success doesn't happen overnight.
Stay positive. This is easier said than done when your expectations do not happen right away. If you can accept disappointments as normal and not take them personally, then you can keep going on.
Disappointments do not have to destroy your motivation. It's okay to get disappointed, but these failures do not define who you are or what you do. The more positive you are about your work, the more people will be attracted to it.
Keep working. You've already reached that far. Remember that you have spent a great deal of work getting your book published. Giving up after some failed attempts with a couple of marketing efforts will get all that brainstorming, writing, editing, and more down the drain. Remember that hard work will never betray you.
Final Thoughts
While it's true that a good book can attract publicity and success, the truth is that it's now harder to stand out from the competition than ever.
The fact that you have a book out there means nothing if no one knows it exists, especially in today's world where everything is so "free." Not every book has an author who gets an interview on CNN or Oprah. And not every author gets picked up by Random House or Penguin.
Getting book publicity is like growing an organic vegetable garden. You can't just buy seed and expect it to grow. You have to start planning, planting, watering, and taking care of it. And it needs to be nurtured over time.
It's important to realize that book publicity is a process that begins long before you publish your book. And that you are responsible for marketing your book once you put it out there.
In order for you to be successful in the business of writing in this day and age, you need to be doing something to bring the attention of the masses to your book. Try the strategies and tips in this article. Do not let fear or overwhelm prevent you from getting yourself and your book get the recognition you deserve.