There's nothing quite like the feeling of getting your work out into the world. You've worked hard to create something unique, beautiful, and valuable. You're so excited to share your creation with everyone, finally. After you write it, you'd need to publish a book to get it into the hands of your audience. Likely, an important question that will undoubtedly pop into your head is, "How much does it cost to self-publish a book?"
Since your money is at stake, we'll help you ‌answer the questions about self-publishing costs compared to traditional publishing and get a clear understanding of the different services and the associated prices, so you can know precisely what you'll have to pay for.
The process comes with problems and costs that can be too much if you're not prepared for them. And that's the goal of this article: to help you prepare.
Here's your guide to how much it cost to self publish a book.
Self-Publishing Cost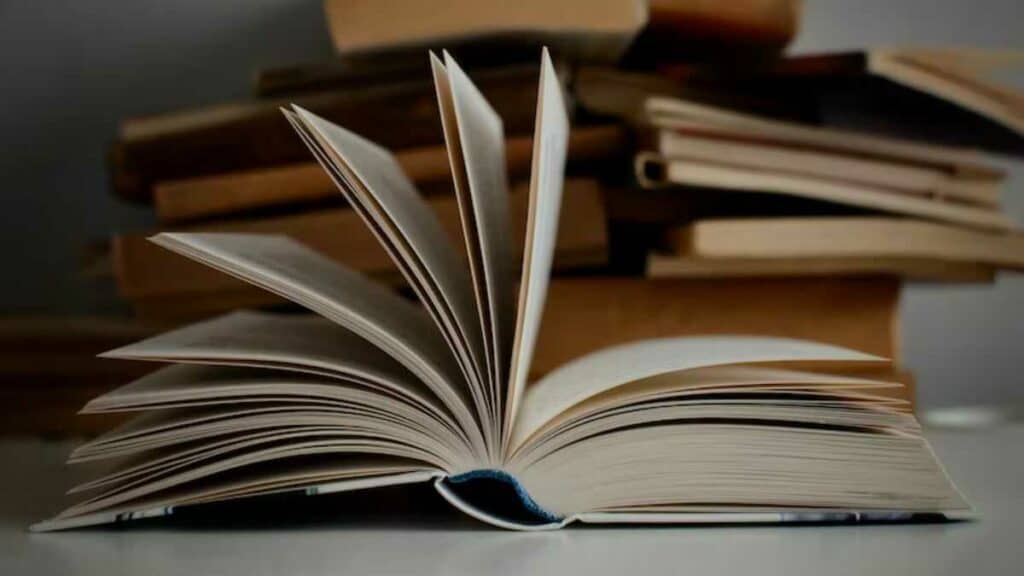 Writing a book is a great experience, but getting it published with creative control is the ultimate goal.
This can be challenging if you're into self-publishing. You'll have to invest in high-quality services to sell your book and give it an edge over competitors.
Because no matter how much effort you put into creating a great book, it will only be as good as the service it receives once it's released.
You have the power to choose which services to take and pay for.
Again, it's your money to spend. However, keep in mind that certain aspects of self publishing world are vital to book sales that you don't want to look over.
Just like in any business, investment is necessary. As an author, you are your own business and therefore need to treat yourself like one.
After all, your goal is to sell books and make great book sales from it.
Don't overlook the importance of quality!
Factors Affecting Publishing Cost
When you're planning your publishing budget, consider these factors early on.
Book Length
The length of your book can affect many individual costs as a result of self-publishing your book.
For example, it can dictate your per-word costs for editing and proofreading. It is common for editors to break book editing costs down to a per-word basis.
For physical copies, the length of your work is likely to play a role in determining the total cost of printing. The longer it is, the higher the cost.
Condition of Your Draft Manuscript
Your hired editor will probably charge you more if you hand him your draft manuscript that did not undergo self-editing because it will take more time for him to do intensive editing and revisions.
Book Genre
This aspect and the complexity of your book may affect the cost you'll incur.
Science Fiction/Fantasy Books
These book genres are usually twice as long as a typical novel. Thus, prepare more for initial publishing costs.
You might assume that the publishing process of a nonfiction average self published book costs roughly the same as publishing a novel. But when you include the costs of indexing and fact-checking, you'll find that publishing nonfiction books can cost more than novels.
Historical fiction is a genre where some details should also be fact-checked, so consider an increase in cost for editing/proofreading services too.
With this genre, the amount of editorial work needed to produce the book is greatly reduced. This saves money. However, the illustration process is complex and requires the services of artists and a book cover designer.
Working With Professionals
Publishing a top-notch book requires hiring professionals that can help and guide you. You'll pay more for people who are highly skilled and have extensive training in the book publishing industry.
Different ‌Medium
Aside from creating a print book, you also have to consider all the costs you will incur if you want to publish your book in a different medium, such as an ebook or audiobook.
The Quality Of Your Book
Another tip that's not so easy to practice: pay attention to your book quality. Not only does it help your work to be well-received, but it can also establish you as a reliable writer.
If you have a high-quality book, your readers will spread the word about your book, your email list will increase, and any future books you release will practically self-promote.
Thus, you will save funds on marketing expenditures.
After bearing in mind these considerations, the following sections will have an overview of the price ranges of each service you need for self-publishing.
These details are meant to help you create a polished and successful book.
Editing Costs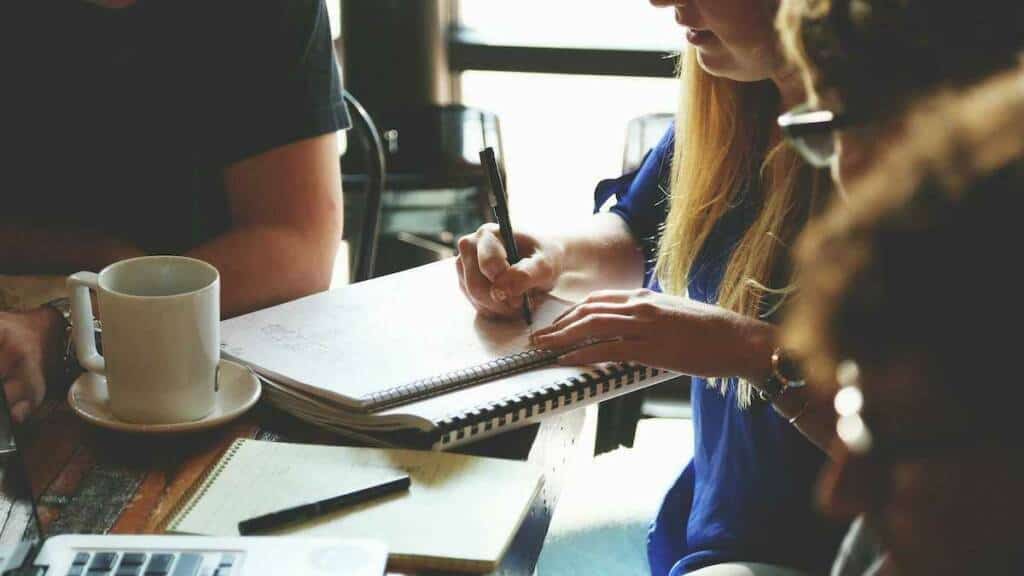 These are the three types of editing services that your manuscript should undergo:
Developmental Editing
Developmental editing will cost you the most because it requires a thorough look at your entire story, from the plot, settings, to your characters.
An editor will develop your book, including changes to help it look more polished, organized, and readable. It typically costs $0.07 to $0.012 per word.
Copyediting
Copyediting checks for grammar, spelling, word usage, book formatting, and overall flow and sentence structure of your text.
This is also essential to check the mechanics of your writing and for factual accuracy. On average, it costs $0.02 to $0.04 per word.
Proofreading
Proofreading makes sure that the edits that are made during copyediting are accurate.
This is the final stage of the editing process. This service can cost $0.01 to $0.02 per word.
Try to find an editor who combines copyediting and proofreading services at a discount rate.
Professional editing is costly, but it is an integral part of publishing.
Your goal should not be to save funds by cutting corners. Work with a professional editor to produce a book that is readable and attractive.
Every error can create the risk of a drop in book sales and bad reviews.
Tips to Save On Editing Costs
Learn To Self-Edit. To save cash, ensure you've edited and rewritten your manuscript as much as possible before sending it out. If you haven't, you'll spend more money to get a developmental edit. Copyediting and proofreading can be expensive, so you should use clear, concise language. The less the editor has to change, the cheaper it will be.
Hire a Less-Experienced Editor. Look for professional editors who are just starting in the industry but are great in their service. There are so many of them in the industry. You'll give them an excellent opportunity to show their abilities and competency and they'll be able to charge less than experienced editors.
Ask For Free Feedback. Before handing your manuscript to a developmental editor, ask for the help of volunteer beta readers. After they've looked it over, talk to them about their feedback and suggestions for changes.
Hire an Editor Who Worked Previously Similar to Your Genre. While it may not seem like a big deal, making sure that editors you hire have worked on a project similar to yours is smart to save time and money. The reason for this is that while the job title might imply one thing, the skills and expertise you're looking for will be very different depending on whether you're editing a memoir or a novel. No one wants to work with someone who doesn't know how to deal with their material. That's a waste of money on your end.
Indexing Cost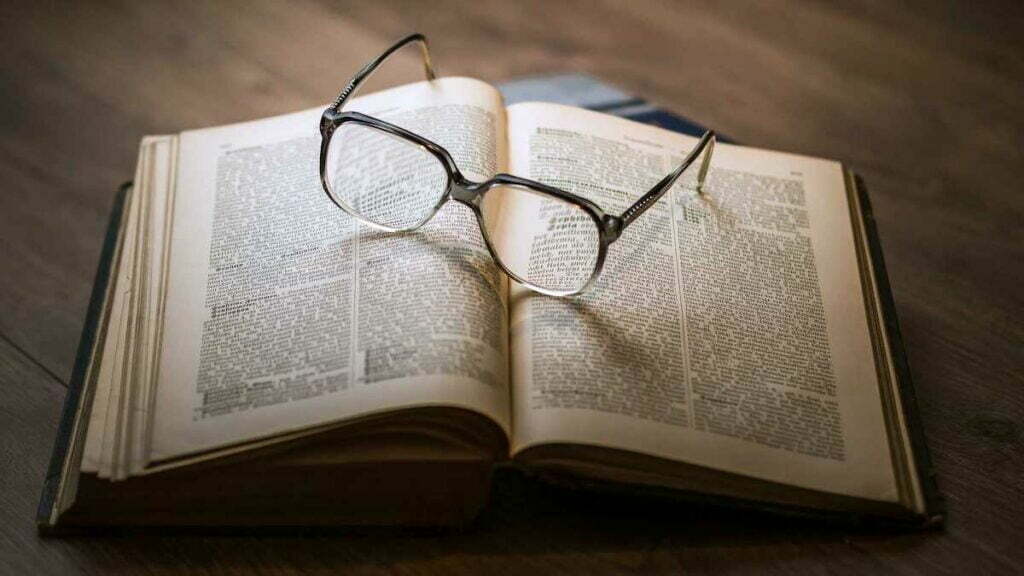 Indexes help readers find information within a book and are typically found at the end. They are also used for navigating your book by topic.
Indexes are entirely optional, depending on the type of content your book has. If you want libraries and bookstores to buy your title, you should invest in this indexing service.
Depending on the book's length, an indexer will charge an average of $500.
You will pay more if your book is exceedingly technical and it requires intensive research and extra attention.
Cover Design Cost
Of course, you have the option to design and create your book cover design, but it is highly recommended to outsource to a professional book designer unless you are one of them.
They are not just artists. Many have marketing budget knowledge and customize their work to your genre.
For a superb book cover design, you will typically pay under $1,000. But this price can change depending on the relative experience and expertise of the professional cover designer.
The more skilled they are the higher their fees.
A designer with over 10 years of experience can cost up to $1,500.
The following factors can also dictate the book cover design cost:
Intricacy Of Design. A complex, specific, and detailed design is more expensive than a simple photo-based one. They will also charge you additional fees if you want a custom-made design.
You Need Both Print Book and Ebook Covers. Of course, a high-quality thumbnail design for your ebook cover would add to your expenses.
If You Request Additional Edits or "Rounds." Additional edits or maybe asking for a new design will surely cost you more. Yes, sometimes satisfaction doesn't come cheap.
The reality is we "judge a book by its book cover design." Based on looks alone, we give an instant judgment about whether a book is enjoyable to read or not.
That's why a cover design is one of the most crucial parts of the self-publishing process that can instantly make or break your book.
Whether your book was displayed at bookstores and libraries or book published on Amazon and different ebook cover platforms, your book cover design is one of the primary marketing tools you use to get the attention of your potential readers.
It can affect readers' view of your book if it's mediocre, sloppy, and unprofessional.
For sure, you won't want a failed book launch.
Formatting Costs
Formatting, also called interior design or typesetting, is an entire process of setting text, headers, margins, page numbers, and spacing on a book page.
The following are two options you might consider for this interior design service:
Avail and Use Formatting Software
You can do self-formatting using a writing software like Vellum and Atticus and expect bestselling authors spend between $100 to $249.99.
This is great if you want to save money and have a lot of time to learn to use the software you choose.
Hire a Professional Book Formatter
This will be your best option if you don't have much spare time.
Hiring a professional book formatter can be much more expensive, but in the end, you can expect a professionally formatted book in a shorter period.
The service can cost between $500 to $1,000. Like the previous services, the level of expertise and length of the manuscript can affect the price.
Aside from this, visual-rich projects such as cookbooks can incur more costs because of their complexity and unusual text formats.
The formatter will usually spend more time and extra attention on this.
Sure, book formatting is not as crucial as cover design, but if this typesetting job doesn't look professional, it will cause you bad reviews and dismissal from your readers.
Marketing Costs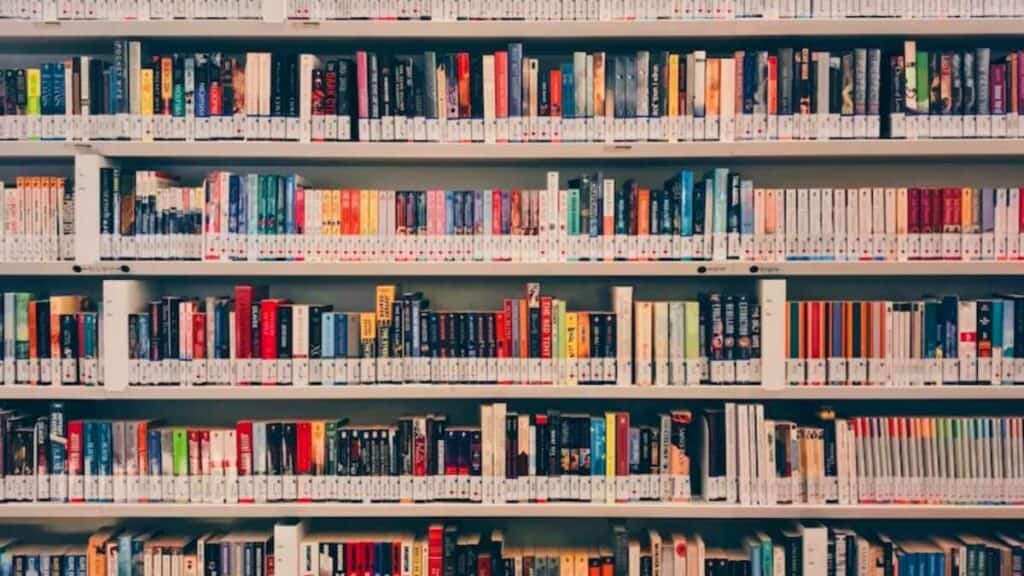 After you've self-published a book, what's next? It's time to spread the word.
If you're a first-time author, you can bootstrap between $50 to $300 to get initial book sales.
However, you need to increase your ad budget to be in front of more people.
However, if you prefer to outsource to a marketing professional, expect to spend $1,000 on average (at first).
This will make your life easier, and focus on your writing job.
Marketing costs can be very flexible, depending on the results you want.
But to reduce risks, set a sample budget for initial marketing campaigns.
As you get more data on what works, spend more. Cut off losses on campaigns that do not convert.
To save money, the following are book marketing suggestions ‌you can use:
Low-Cost Marketing Strategies
Facebook Ads are a great way to advertise your book or even yourself as an author. You can target specific audiences for a reasonable price of at least $5 per day. If you decide to take the plunge, make sure to keep track of how much it costs because these paid ads can really add up.
One of the low-cost but effective ways to market your book is through third-party book promotion, such as book review blogs and other promotional services. There are instances when submissions are free, but you will spend money on promotional listings.
You can also promote your book through a mailing list. Here are some choices you can subscribe to:
ConvertKit.com: For your first 1,000 subscribers, the cost starts at $29 per month.
MailChimp: You'll have free usage if your subscribers will not exceed 2,000. However, if you want to upgrade it, you'll have to spend at least $10 per month.
AWeber: The pricing for Aweber's most basic plan is around $19 per month for up to 500 subscribers.
Free Marketing Strategies
Promote your book on social media platforms such as Facebook, Instagram, Twitter, and other accounts you have. Make the best use of it, especially if you have a large following. Post images that will introduce your book and yourself as the author. Use relevant hashtags that other published authors use. Ask the help of other "bookfluencers" to market your work. You can also ask the help of your family and friends to promote your book on their social media accounts.
Establishing a social media presence early on is also the key to success in marketing your book.
Your goal should be to build up your social media months before you publish your book.
Having a social media following allows you to build a community that will then act as your free marketing team.
Of course, creating a following takes a lot of time, effort, and energy. It's easiest to build a following after you already have a reputation.
You can use the same tactics you use to establish a professional presence online in other parts of your life.
Be active on social media and interact with your followers.
Little by little, you'll establish an image that defines your work as an author.
Go through Amazon KDP to attract target audiences. Then ask the help of beta readers to make review your book.
Mention your book to everyone you encounter at social gatherings you have attended.
Ask the help of local TV outlets and newspapers to promote your book through their press releases. Humbly ask them if they can set up an interview with you so you can reach a broader audience.
Inquire at your local bookstore if they allow free book launching and signing at their space.
Other Costs
For those who are looking to get their books published and promote themselves online, creating an author website is one of the best ways to promote your book and boost your reach.
Here are a few things you'll need to consider when building a website:
Domain Name: This is vital for you to get more people to visit your website and secure your brand. You can register a domain name for $10 to $15 per year.
Host Providers: If you're looking for web hosting, consider signing up with servers like Hostgator or Bluehost. You'll spend around $150 per year. They're both great options for hosting because you'll get a discount on your first year. However, you need to sign up for an entire year before you can avail of this.
If you go into publishing an ebook, you need to market it using a distribution platform known as an ebook aggregator. This is very helpful, mainly if you publish your work to multiple platforms such as Amazon, B&N, Apple, and Kobo.
Examples of aggregators are Smashwords, Draft2Digital, and BookBaby. You will pay $20 to $300 for their services.
You need to pay $29.50 to $125 for your own ISBN registration. ISBN is a unique identifying number for every book sold by you. You must apply for one if you want to sell your books through distributors, bookstores, libraries, wholesalers, and online retailers.
Print-on-demand services offer many benefits to self published authors, allowing them to publish their work without worrying about excess inventory or unnecessary printing. If you're into this, you will spend around $4 to $14 per book through platforms such as Amazon KDP or IngramSpark.
If you want to convert your book to an audiobook, you'll likely spend an additional cost of $3,000 to $8,000 for producing and publishing.
Additional expenses are between $65 to $750 for your author headshots. This portrait photo will be used for your author bio, promotion, and marketing purposes. The cost may vary depending on the photographer's package, provider, and location.
8 Essential Tips To Lessen Self-Publishing Costs Effectively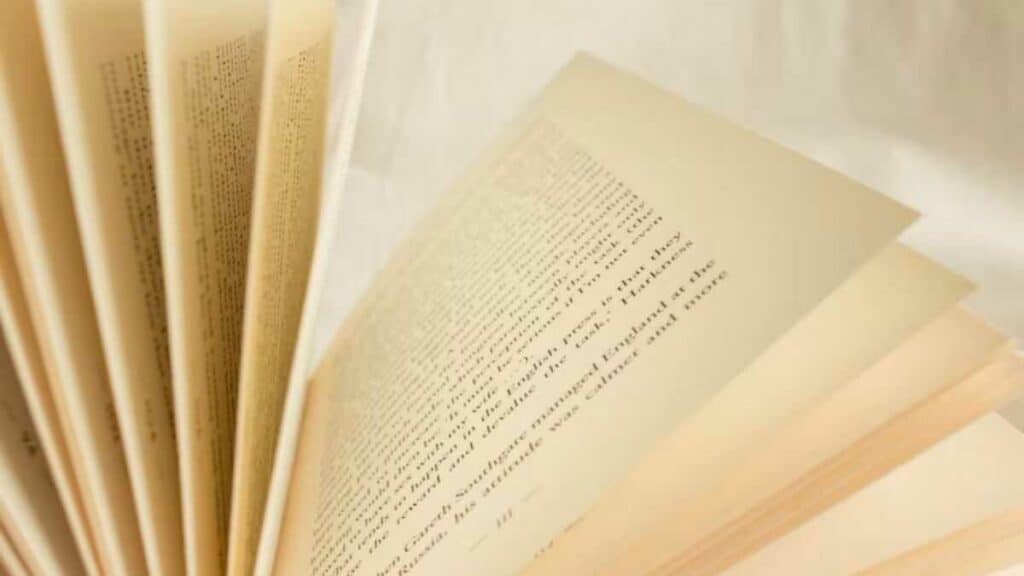 When it comes to writing a book, there are many steps that you have to take before even publishing. You need to outline your book, write it down, and edit it.
Once you have finished editing your book, the next step is self-publishing it.
As a self-published author, you must take care of everything from creating an eye-catching book cover design for your book formatting the manuscript correctly so readers can easily read through their favorite stories without hiccups or disruptions.
But what about other costs involved in self-publishing? What if I told you there was more than just editing involved?
Here are some few tips:
1. Work With A Good Editor
You need a good copy editor.
In the old days, self-publishing was a lot harder.
You had to find your own book cover designer and photographer and ensure they were doing a good job, which meant paying them out of pocket.
Luckily for us all?
Things have changed!
Nowadays, many freelancers will work with you on the cheap or even for free!
But if you want people to take your book seriously (and believe me when I say that they should), then it's essential that your editing is done correctly by someone who knows what they're doing.
There are plenty of editors out there who can help improve your writing and make it flow better.
They can also help you find mistakes or typos in your book—which is especially important when publishing something under their name and yours!
And another great thing about hiring an editor?
Their feedback will help determine what kind of tone goes into writing about specific topics; this means that some topics may require more research than others before writing begins.
2. Use Discounted Software For Editing
Editing is one of the most important parts of publishing your book.
Whether you're using professional editors or doing it yourself, editing is necessary to ensure that your book is in tip-top shape when it goes to market.
There are many options available for editing programs and tools.
For example, Adobe InDesign is a popular program for digital publishing (and costs hundreds of dollars).
However, some great alternatives are free or cost less than $50/month—and they're just as effective!
If you want to save money while still getting quality work on editing software, we recommend checking out Grammarly Editor or Hemingway Editor.
Both offer free trials to see how these types of programs work before deciding which one will work best for your project needs.
3. Let Your Family And Friends Help You Out
While it's true that asking for help from people close to you can be an arduous task, it is also one of the best ways to lessen the cost of your self-publishing project significantly.
These individuals are familiar with what needs to be done and how much time they will have to put into doing so.
This means they can easily give their best estimates – which ultimately means less hassle for everyone involved!
If this sounds like something up your alley, consider asking for help from anyone in these specific areas: editing, proofreading, and book formatting.
Friends who excel at these tasks may be willing to lend their services as well (and if not them specifically, then perhaps another individual who has proven themselves through past experience).
These three aspects are often considered core parts of any self-publishing venture because they ensure its success by removing any minor errors or oversights before its release onto shelves worldwide, but don't worry!
You don't need any special training either – just some basic knowledge about grammar rules combined with an eye for detail should suffice nicely.
4. Format Your Book Yourself
If you're self-publishing your book, you can format it yourself!
Here are some things to keep in mind:
You can use a word processor to format your book (like MS Word). This is the simplest way, but it doesn't give you as much control over the layout.
You can use free templates (found online) that have predefined settings for page size and margins. This is a good option if you don't want to spend time book formatting every page manually.
If you want more control over how each page looks and feels, then hire someone on Fiverr to do it for you!
5. Get Cheap Book Covers
You can get a free book cover art from Canva, Book Cover Reveal, Book Cover Cafe, or Book Cover Critique.
These sites have various templates you can use for your book cover designs, so it's worth taking the time to find out which one would work best for you.
Some have more options than others, but they're all great resources for someone who wants to save money on their publishing expenditures!
6. Self-Publish By Choosing The Right Platform
One of the most effective ways to lower costs is to choose a self-publishing platform that suits your needs. The good news is that many options are available for you, so it's easy to find the one that works best for you.
One of the most important considerations when choosing a platform is understanding its terms and conditions.
Companies have different policies regarding royalties, marketing services, distribution, etc.
Make sure you understand what each company offers before signing up with them so that you don't end up paying more than necessary for something that isn't necessary at all!
The other thing that can affect how much money gets spent on self-publishing books is where they are being distributed through retail channels such as Amazon or Barnes & Noble (BN).
This means ensuring enough demand in those markets before investing in this kind of work.
7. Avoid Copyright Infringement At All Costs
Avoiding copyright infringement is the most efficient way to keep your costs down.
Here are some things to consider:
Don't copy other people's work. You can't just take someone else's work, change it slightly and then claim it as your own. That's called plagiarism, which will get you in trouble with the law. This also applies if you're translating or rewriting someone else's book into another language – this is still considered plagiarism!
Don't use images that aren't yours or have been taken from a copyrighted source without permission from the owner(s) of those images, such as stock photos or galleries on websites like Flickr, DeviantArt, and Pinterest (to name but a few). It doesn't matter if you've altered them—it still counts as copyright infringement if they weren't taken by yourself!
8. Check Out Your Competitors To See What They Are Doing
Of course, you must check out your competitors and see what they're doing differently than you. Are there any ways you can try to replicate their success?
When looking at other successful books, ask yourself: What is the bestselling author doing differently than me? Do they have a bigger following?
Also, do they have more followers on social media platforms like Facebook and Twitter? Do they have better reviews? Are their book covers designed better than mine (or even just similar)? What about their back cover descriptions—are those appealing to readers or not so much as mine are?
Knowing the answers to these questions can help you.
5 Common Mistakes When Handling Self-Publishing Costs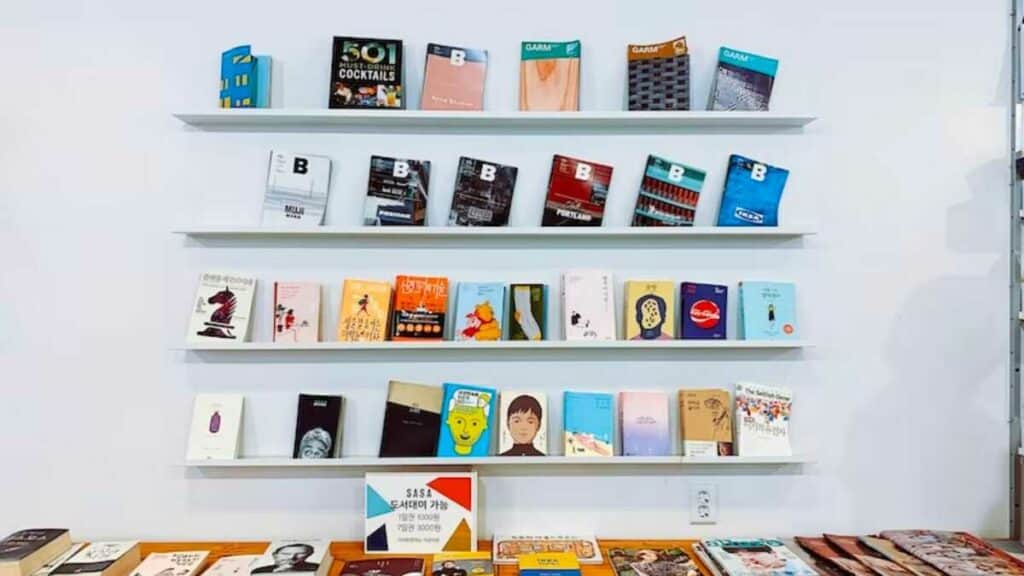 If you want to self-publish your book, there are a lot of costs that you need to account for. But don't worry; we're here to help! Here are five common mistakes you should avoid.
1. Not Budgeting For Professional Editing Services
One of the most common mistakes most self published authors make is not budgeting for editing services. Yes, you can technically edit your book yourself, but it's not recommended. Why? Because it's easy to miss your own mistakes.
A professional editor can catch errors you might've missed, which will make your book look more polished and professional. In addition, a good editor can also offer feedback on your book's overall structure and flow.
So if you're serious about self-publishing your book, you should definitely budget for editing services.
Otherwise, you might end up with a subpar product that doesn't reflect well on you as an author.
2. Not Factoring In ISBN Costs
Another common mistake is forgetting to factor in ISBN costs. ISBNs are unique numbers that are assigned to self published books to identify them on various retailer websites (e.g., Amazon, Barnes & Noble).
To sell your book online, you'll need to purchase an ISBN for it.
The cost of your own ISBN can vary depending on the country you're in, but they typically cost around $125 each.
So if you're planning on selling your book internationally, then you should factor in the cost of multiple ISBNs into your budget.
3. Not Setting Aside Money For Marketing
Another mistake that authors make is not allocating enough money for marketing their books.
Yes, you can technically market your book for free by using social media or setting up a blog tour.
But if you really want to give your book the best chance of success, then you should budget for paid advertising and/or hiring a publicist.
Both of these options can be expensive, but they're worth it if you want your book to reach a wide audience.
4. Not Accounting For Miscellaneous Costs
When budgeting for self-publishing costs, many self publishing authors forget to account for miscellaneous costs such as graphic design fees or copyright registration fees.
These sorts of costs can add up quickly, so it's important to factor them into your budget from the start.
That way, you won't be blindsided by unexpected expenses later on down the line.
5. Not Knowing Where To Find Discounts
Finally, one common mistake that professional authors make is not knowing where to find discounts on self-publishing services and products.
If you're on a tight budget, then it's important to take advantage of any discounts or special offers that are available to you.
For example, some companies offer discounts if you bulk order multiple copies of your book or if you sign up for annual membership plans.
So be sure to do your research and take advantage of any deals that might be available to you!
Bottom Line
The self-publishing industry is undergoing a massive change. Anyone can become an author if they are willing to put enough time, effort, and money into their projects.
So how much does it mean to self-publish a book? To summarize, the typical cost of self-publishing a quality book is anywhere between $2,000 to $4,000 on average.
It all boils down to how you will prioritize your money. You could spend less depending on how much you put into certain services like editing and book formatting or invest more in marketing.
Likewise, you can reduce production costs without decreasing the book's quality. You just need to spend more time looking for great service providers at lower upfront costs.
Bootstrapping can be risky since quality often comes with a cost, but it can be worth it if you're willing to do the work of searching high and low and sifting through millions of talents to help you successfully launch your book.
However, if time is very important for you (and time is also money), the best way to succeed in self-publishing is to get credible professionals to work with you.
Leaders Press is a best-selling press that can help you handle all your publishing needs and even help you become a best-selling author.
While giving your most attention to getting the most out of your money and making profits, don't forget all the core reasons why you'll self publish a book—to contribute something that can influence and inspire others, share your message with the world, and establish your name as an author.